Today I spent the day at Animefest in Dallas to promote My Hero Academia with Justin Briner (Deku) and animators Kazuhiro Miwa and Ayana Nishino. What a blast! First of all, thank you to everyone who came out to see us. Ya'll are the best! Ron and I got to spend the day hanging out with Justin and chilling at the con. The panel was super fun and I was gifted with a drawing of Tsuyu done by Ms. Nishino. It's so cool to get to connect with the Japanese creators of this ridiculously awesome show! Season two can't come soon enough! PLUS ULTRA!
-Much love-
Monica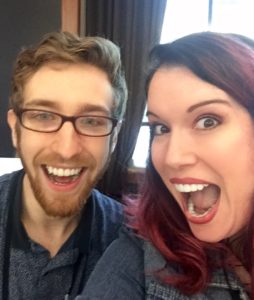 Justin and I were ready for the My Hero Academia autograph session!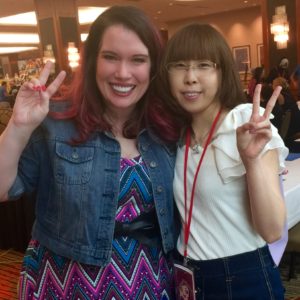 Ms. Ayana Nishino- animator for My Hero Academia and Tsuyu fan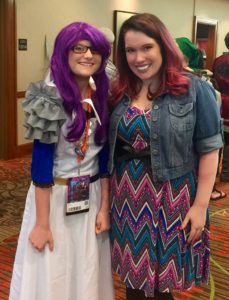 Rize!
Tsubaki!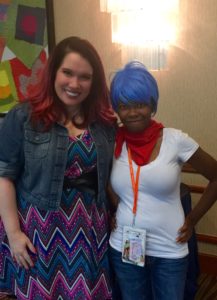 Bulma!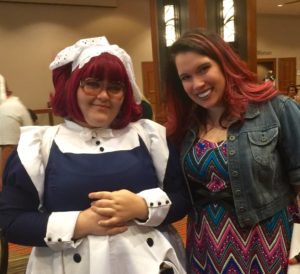 Mey Rin!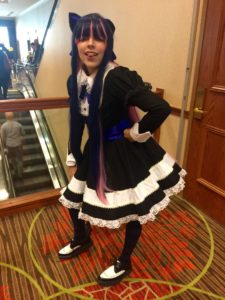 Stocking!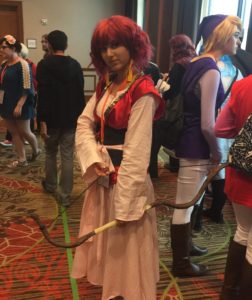 Yona!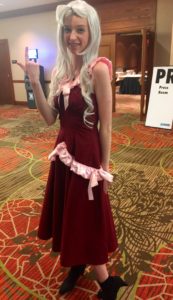 Mirajane!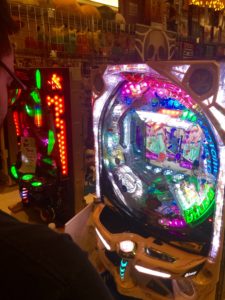 Ron's 1st game of pachinko!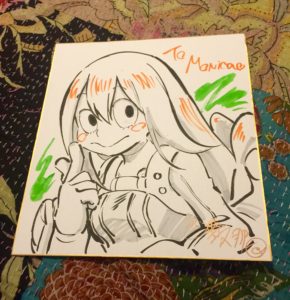 My gift from Ayana. <3