This past weekend I visited my old stomping grounds in Houston for Delta H Con! Although it was a smaller con, I got to see new and old faces and had a great time. I even debuted my new character cards, which are now available on my store.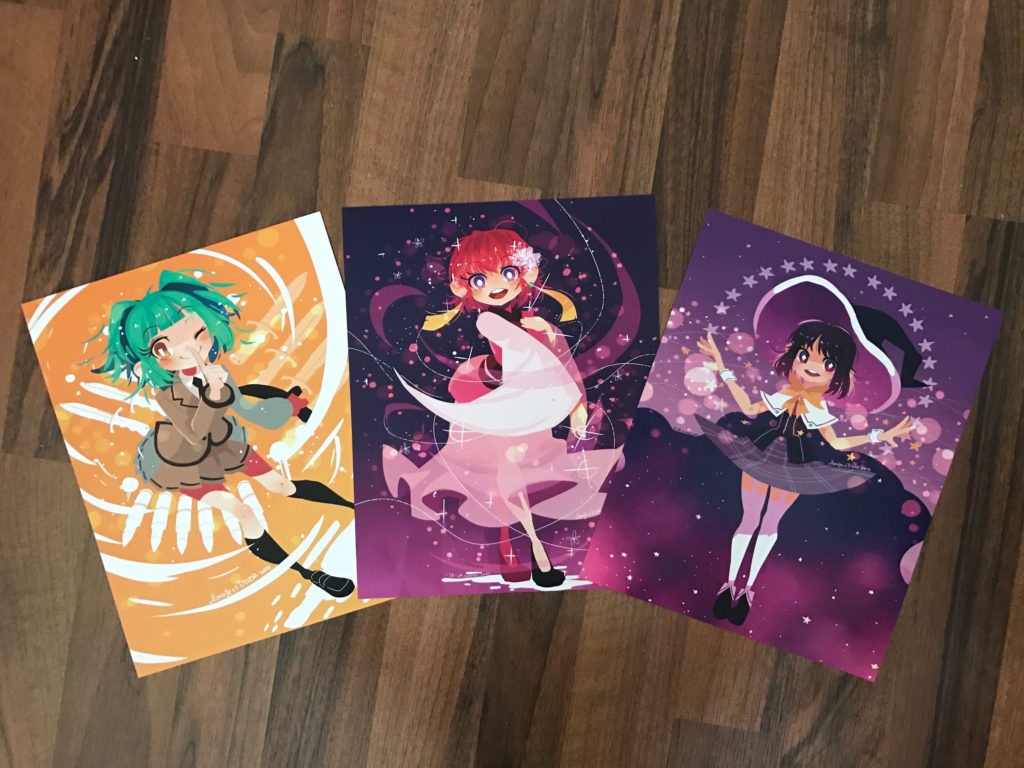 Since I'm a Houston native, I got to see my whole family, and they even came to check out the con! I introduced them to the fans and hope everyone enjoyed meeting them. 😀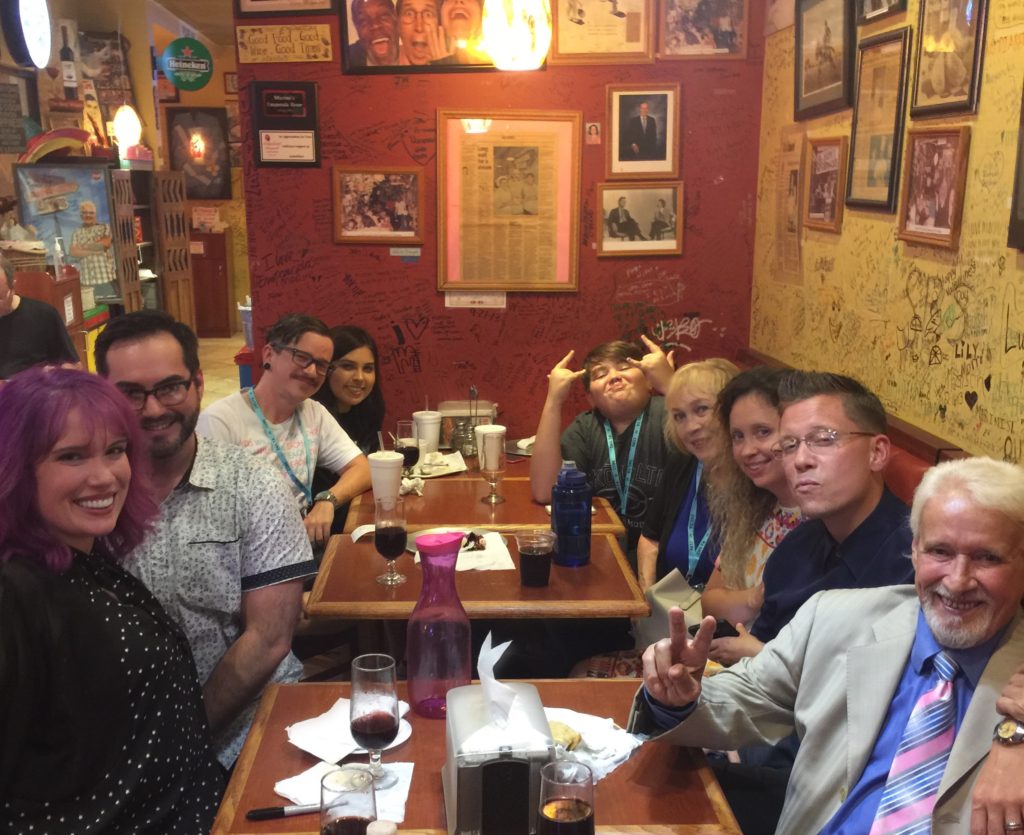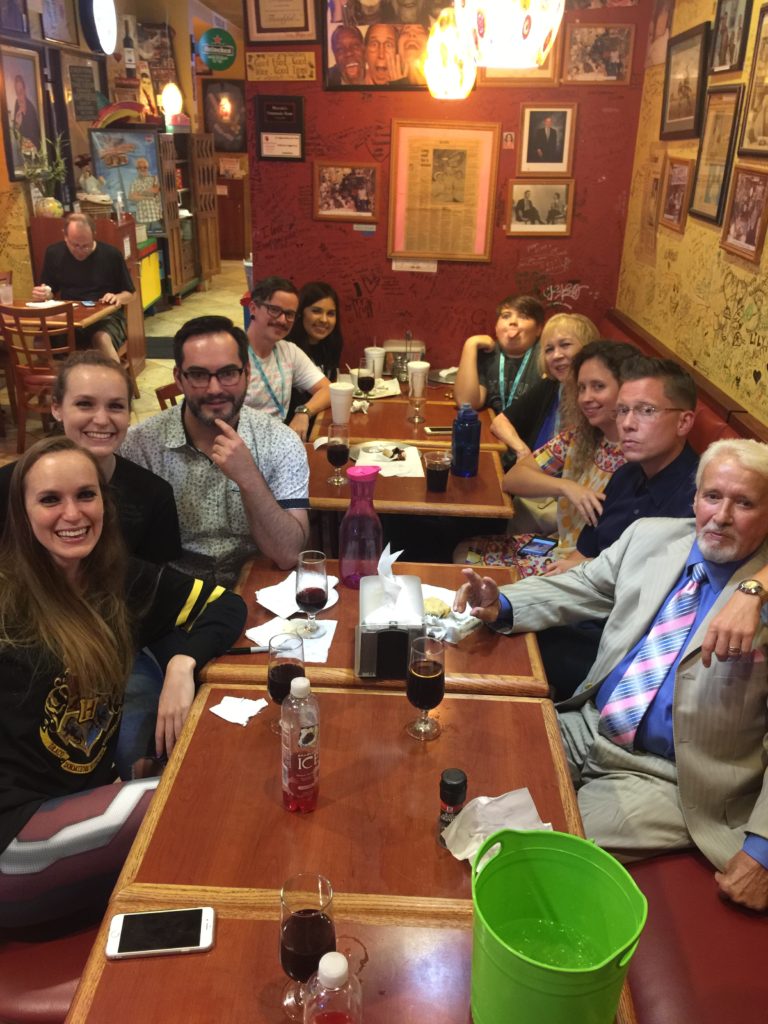 Of course we had to get empanadas at Marini's since it's one of my favorite places!
There was also a rad car show at Delta H, and I was asked to sign someone's Tokyo Ghoul car!!!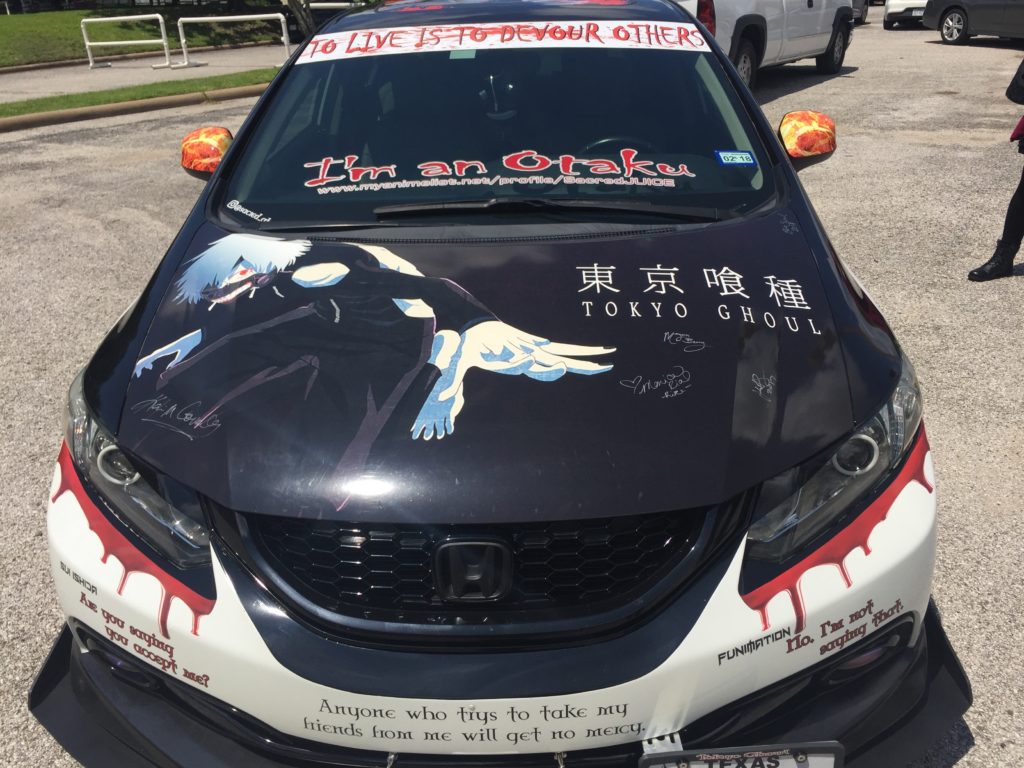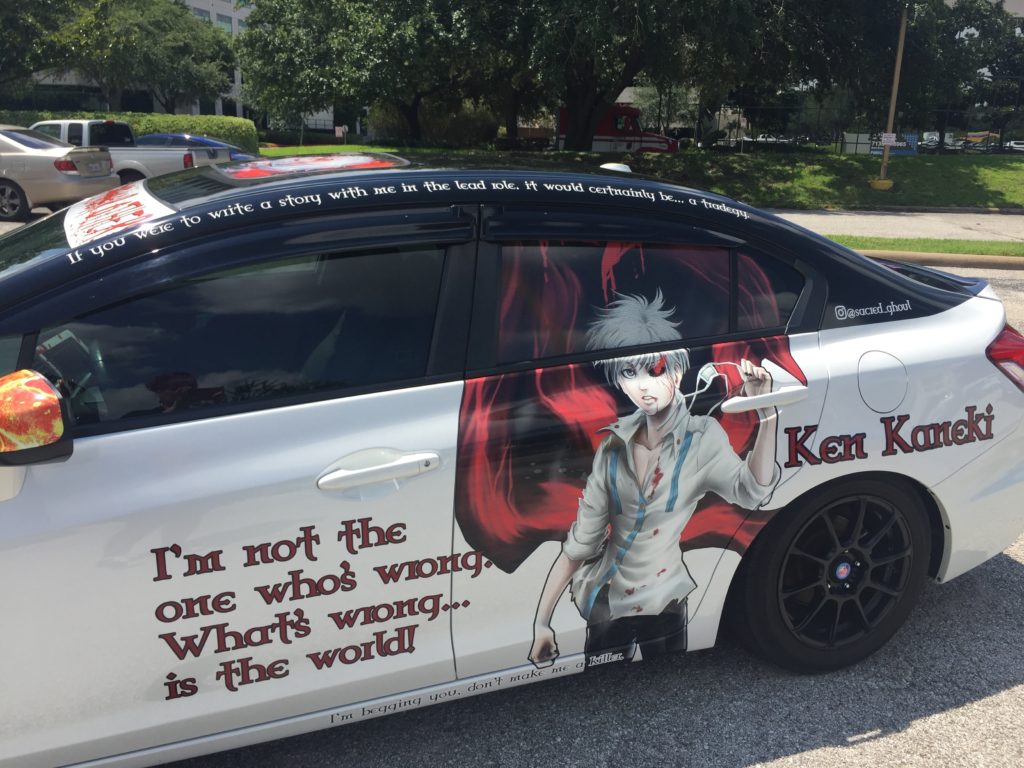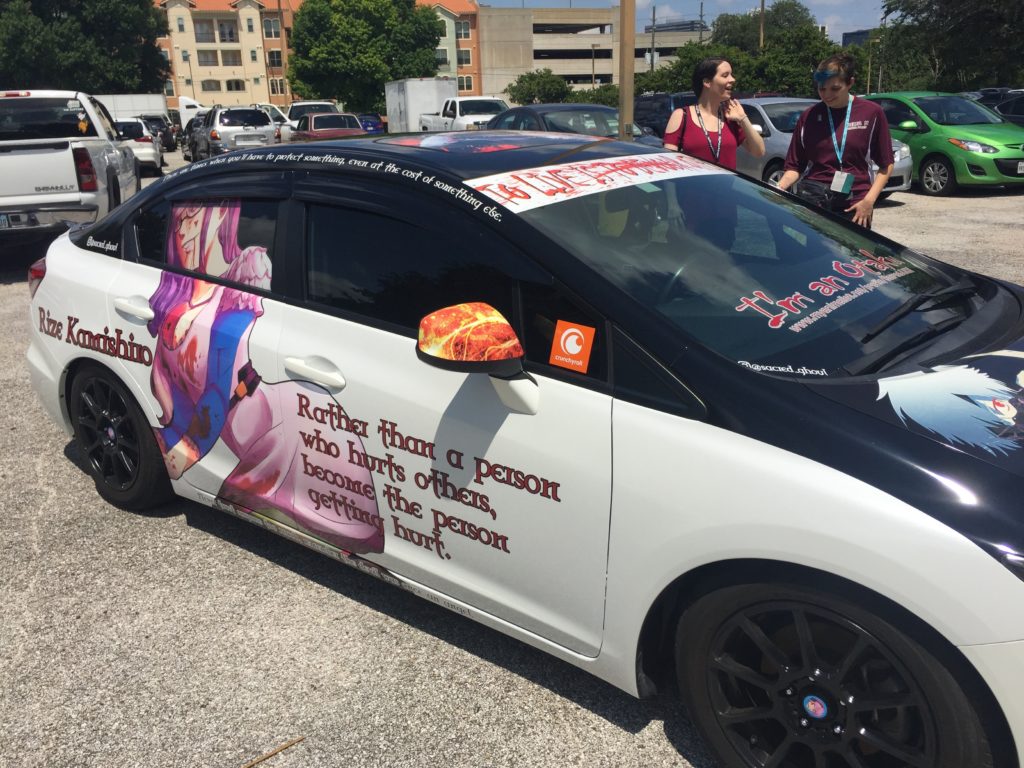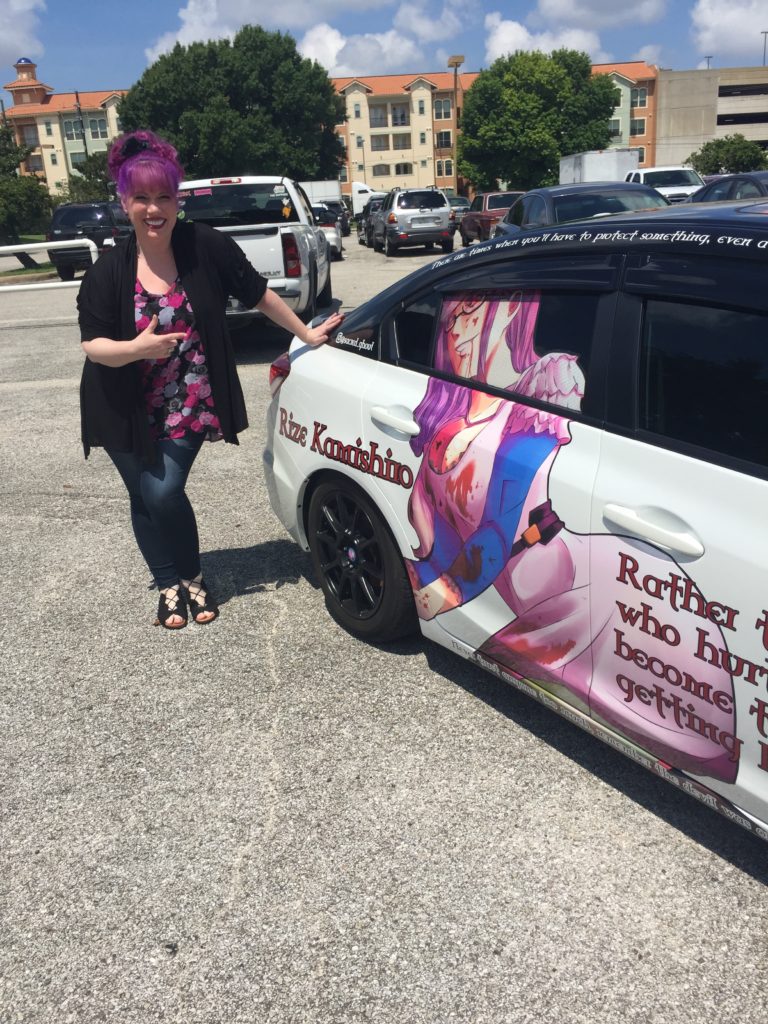 Sorry I'm squinting, you guys! It was really bright.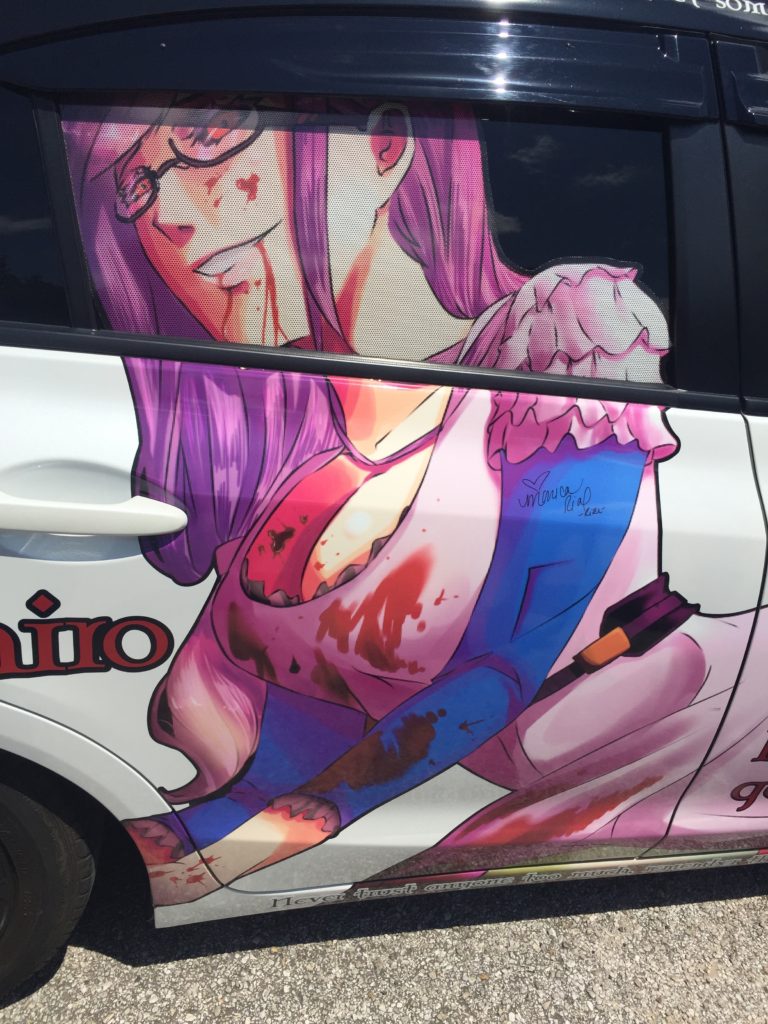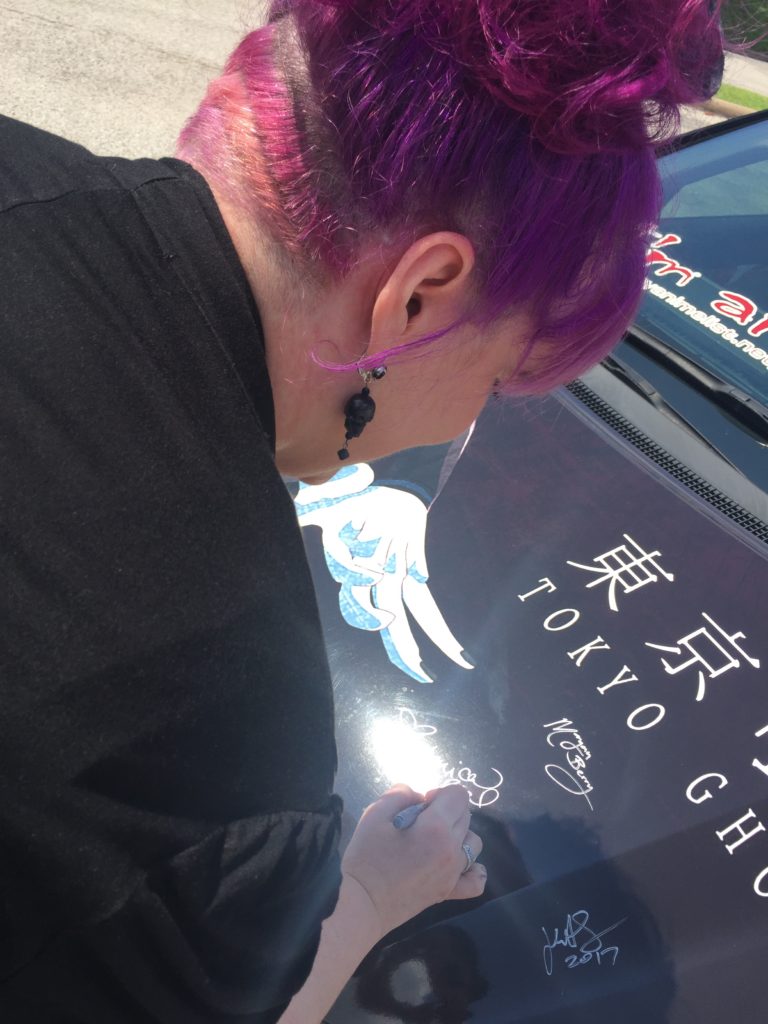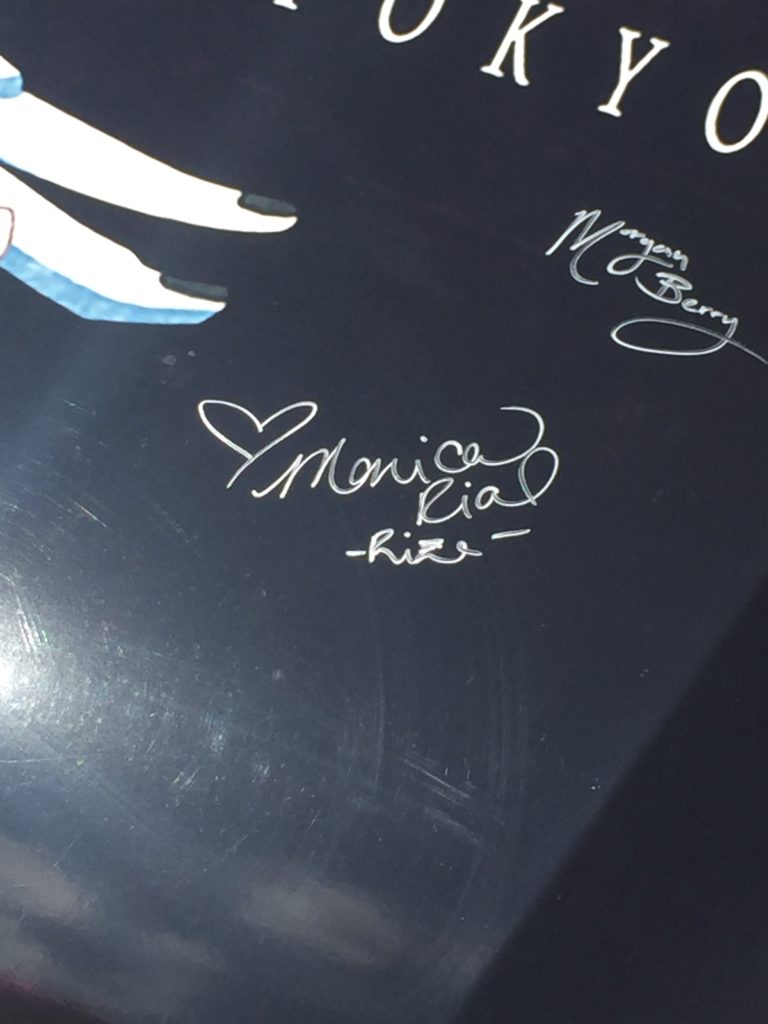 There was also an Evangelion car!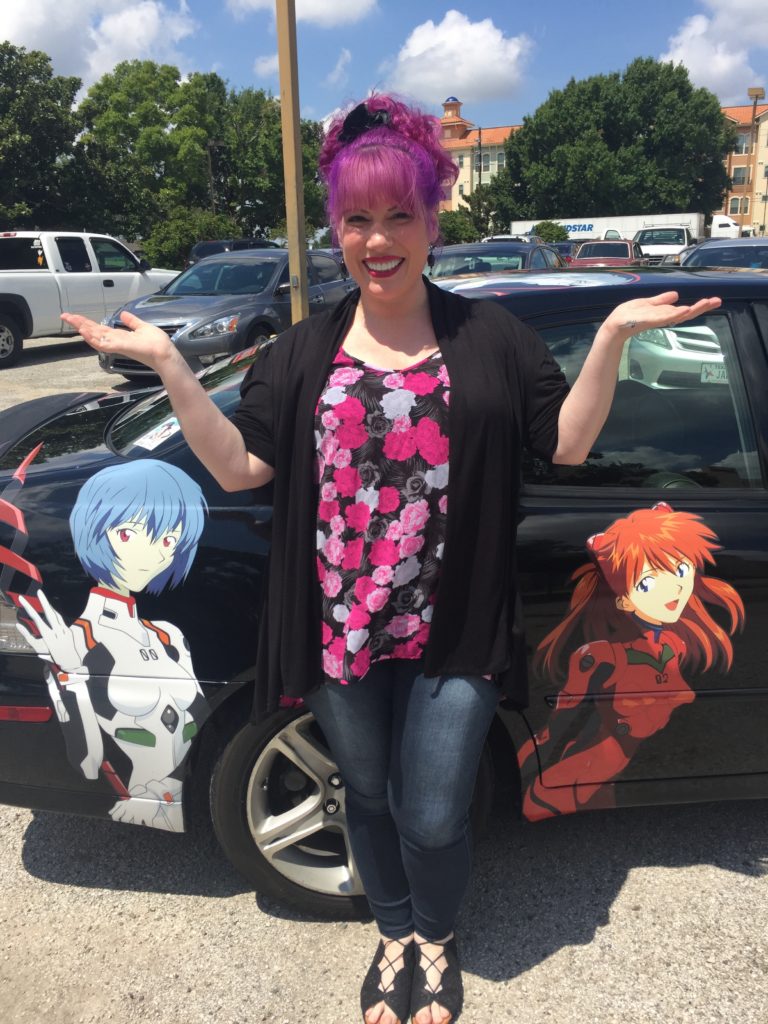 And speaking of Evangelion, I had a panel with my good friend, Tiffany Grant! It was great fun seeing her. 🙂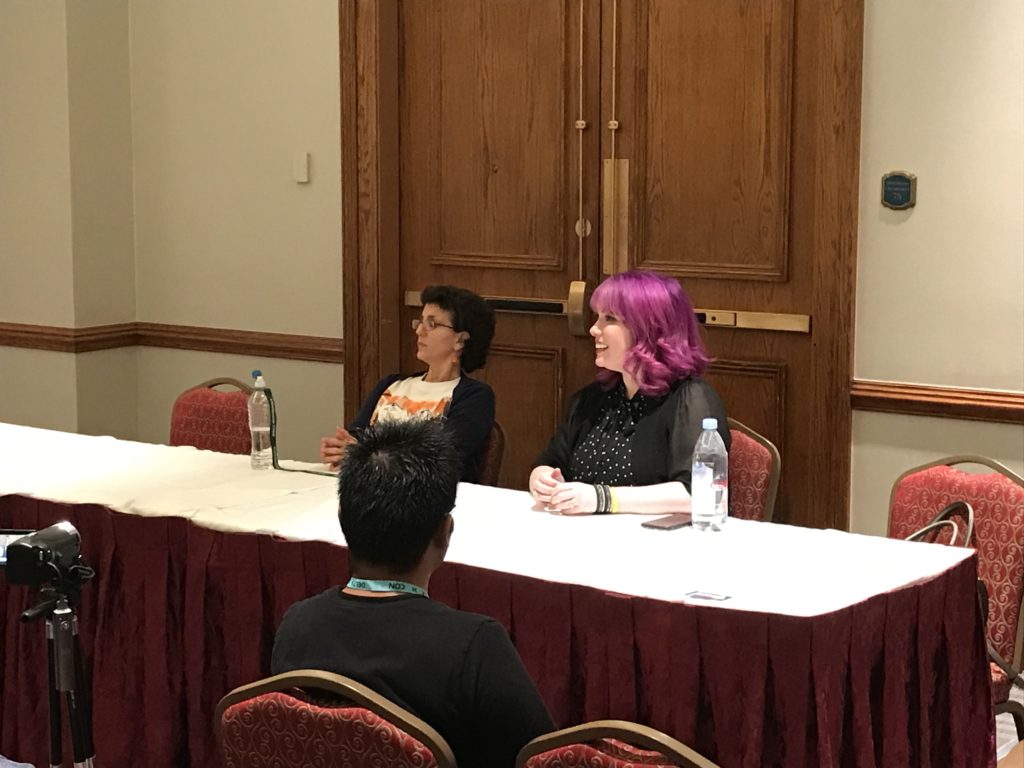 I also had a Soul Eater panel with Chuck Huber and John Swasey. The cutest little Maka came to say hi to us.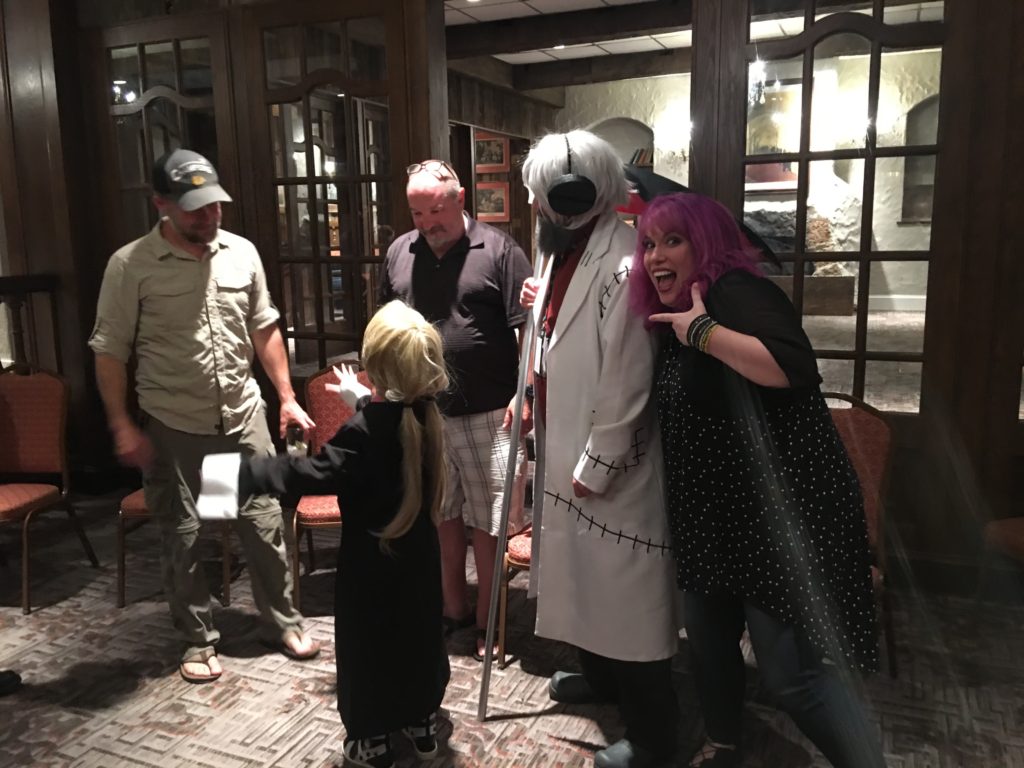 And of course the cosplay!