So a few weeks ago, Monica hosted a Fan Giveaway as a fun little add-on to the website launch. One lucky winner would win "The Mystery Box," and we know people were just dying to find out what was inside. But fear not! We will now finally reveal what this "Mystery Box" contained (thank you to our winner for taking photos of what she received inside 🙂 ) In two days, over 700 of ya'll subscribed and entered to win the ultimate prize! Thank you guys so much, it was overwhelming and pretty awesome to see the numbers grow bigger and bigger every time we hit the refresh button. Each day that number continues to grow, so we'll definitely be doing more Fan Giveaways and fun stuff in the future. Because so many people entered, it was decided that there would be one person winning the Mystery Box and an additional 5 other fan's winning an autographed Mey-Rin card from Monica. Congratulations to all the winners, and thank you again to all you Rialist! Keep an eye out for future giveaways, and if you haven't yet, be sure to subscribe at the very bottom of this page! 🙂
Much love,
The Monica Rial Team
The lucky winner! Congratulations again, Denise!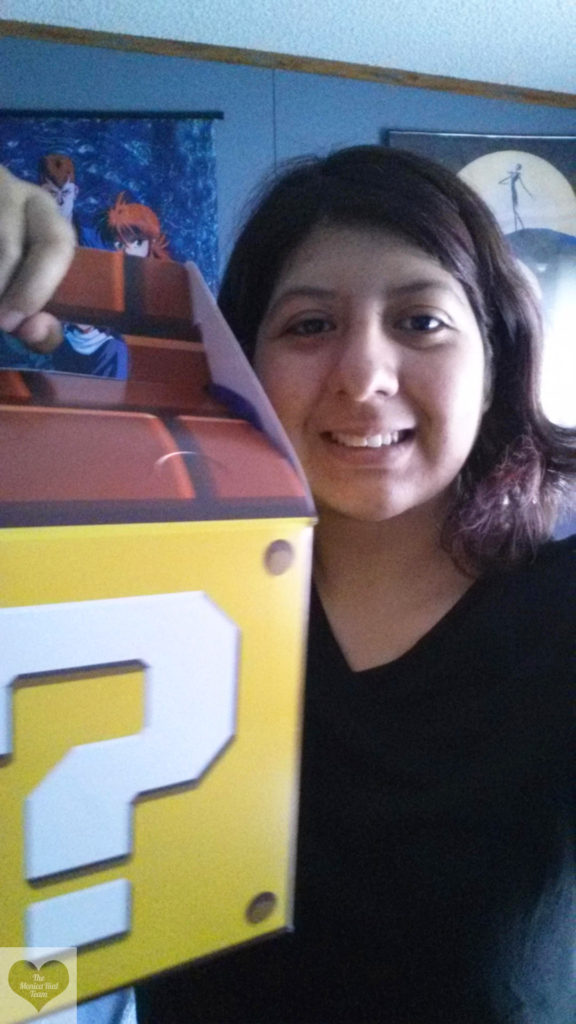 Dun dun dun! The box has been opened!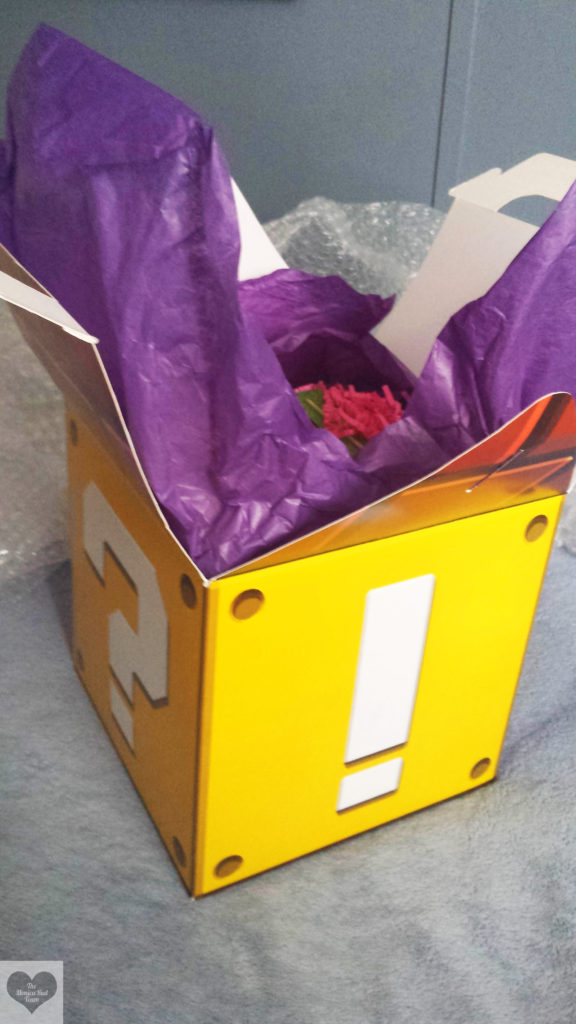 Some signed autograph cards 🙂 P.S. Keep an eye out for these cards on the online store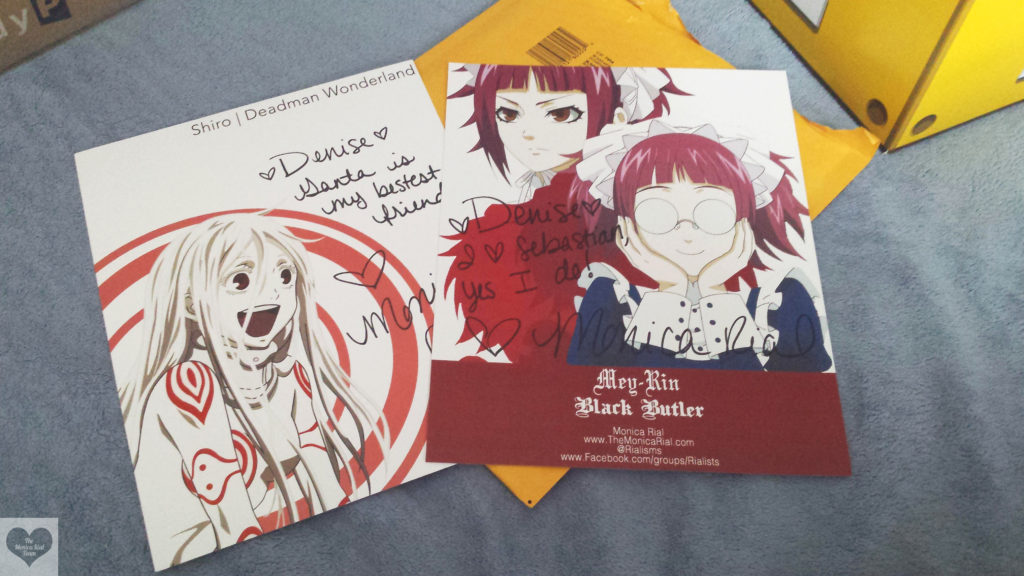 Some fun goodies 🙂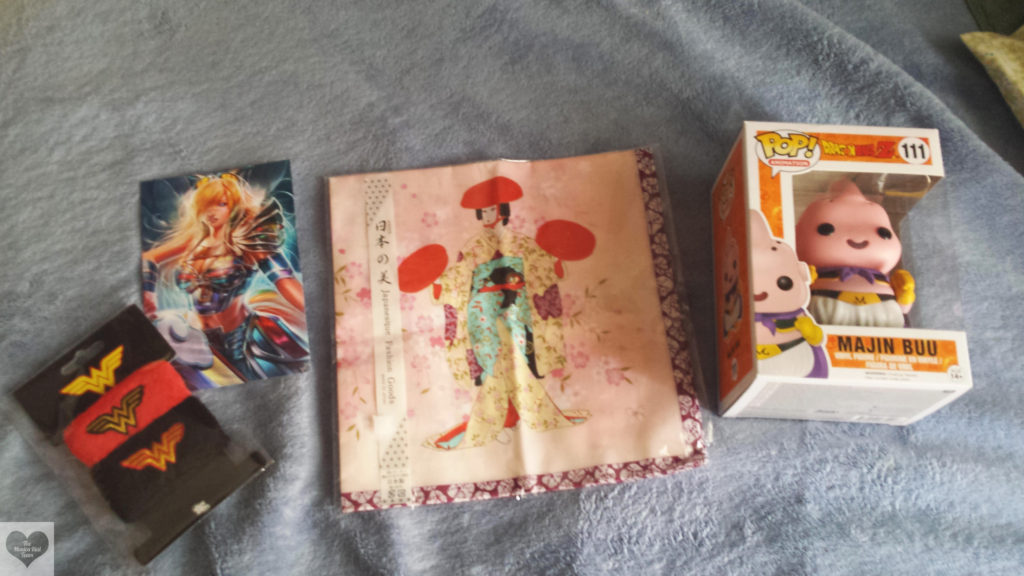 Who doesn't love some snacks?!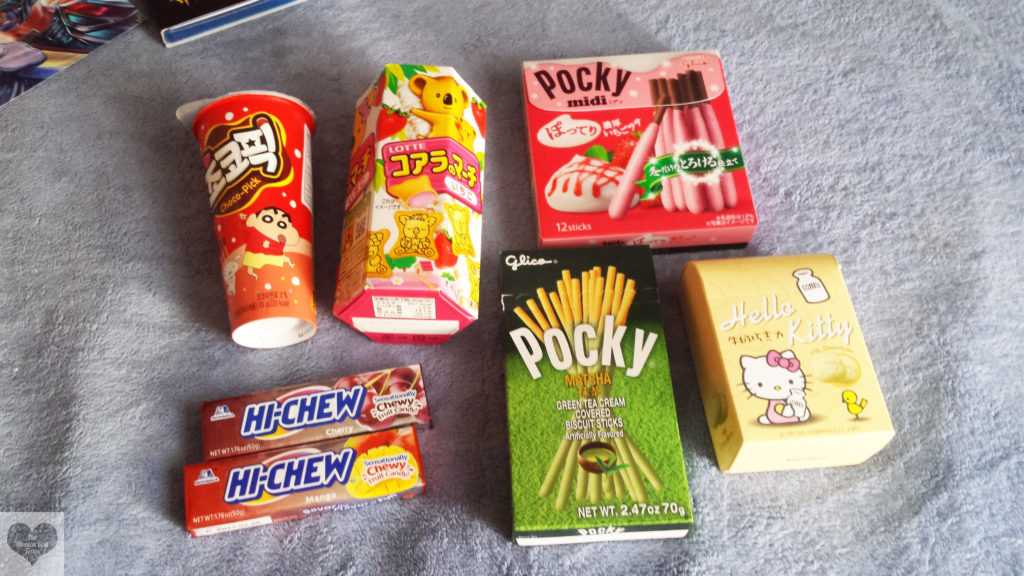 Collection Set of Assassination Classroom and Garo!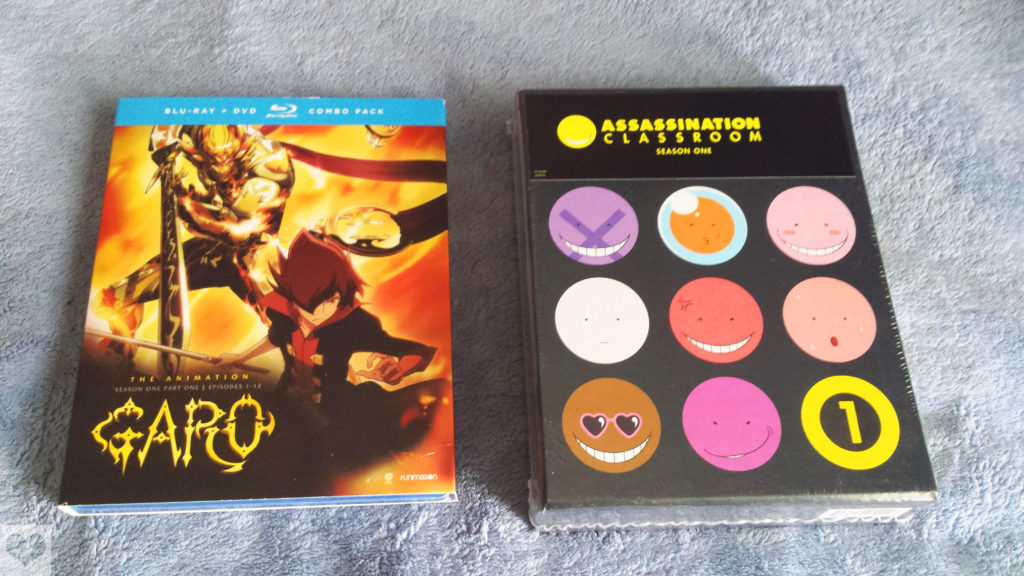 And because the Mystery Box's contents have been revealed, you can now expect what the next giveaways may contain 😉