Holy cow, you guys! I am feeling the love here in Melbourne, Australia at Oz Comic Con. Big thanks to everyone who stopped by my table today! I can't wait to see what day 2 has in store for me! Cheers!
Amazing Mei Misaki cosplay!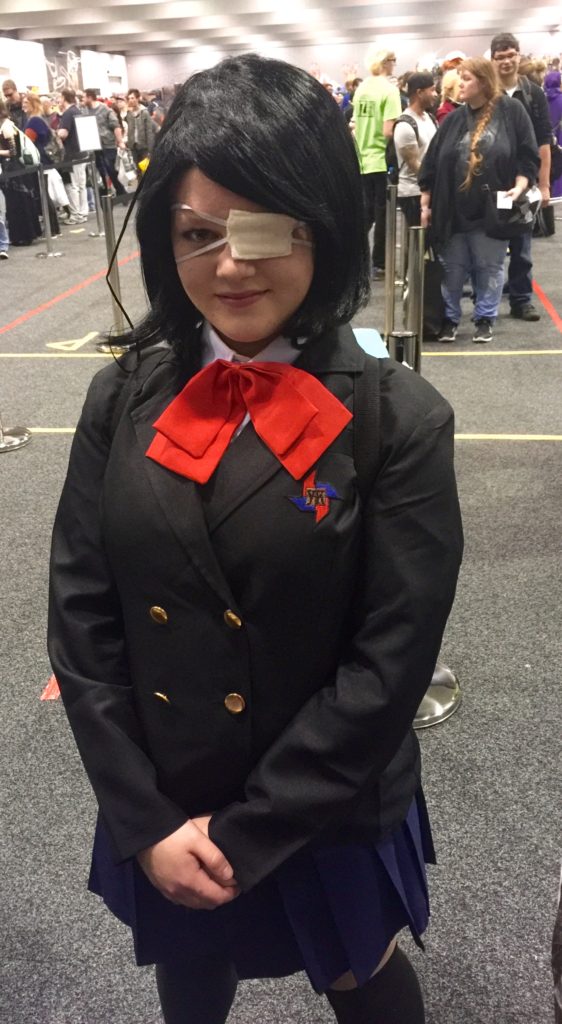 How awesome is this?!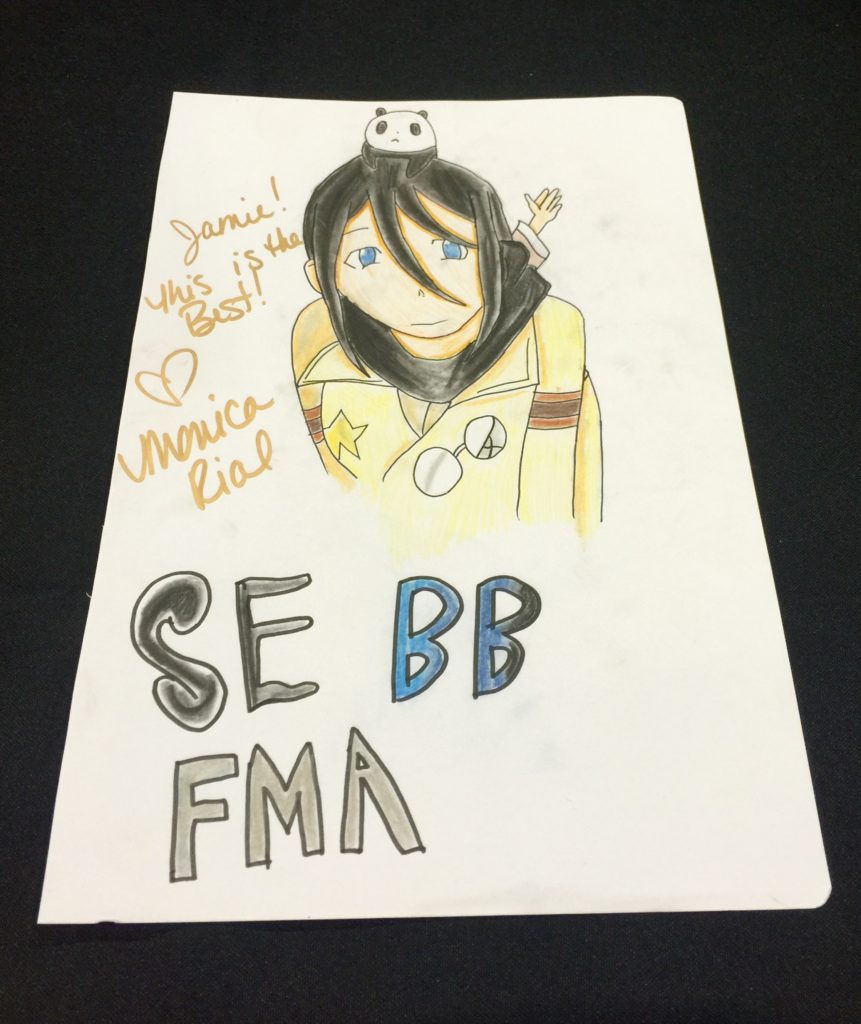 Photo fun! Aren't they the cutest?!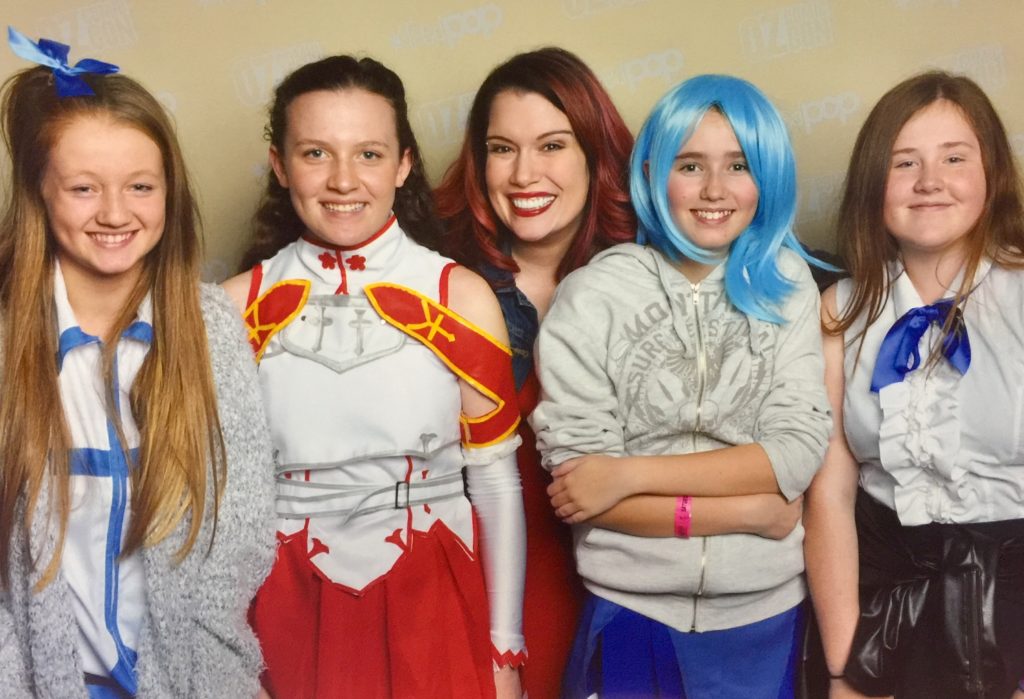 I WANT!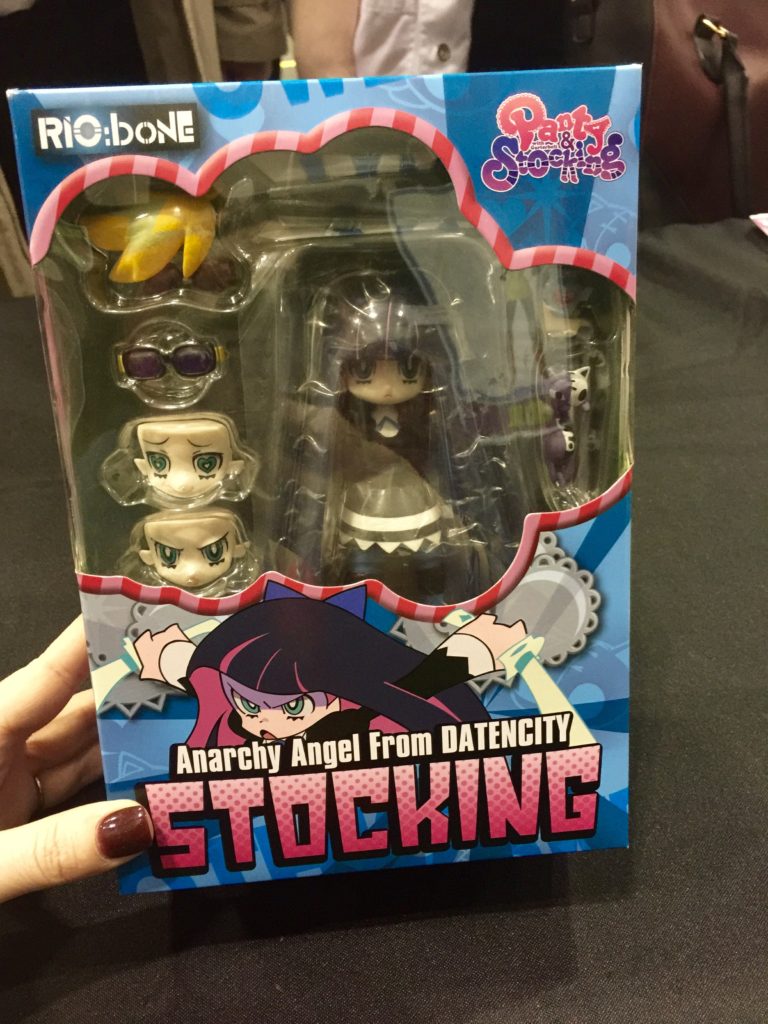 Georgia makes an incredible Krul Tepes!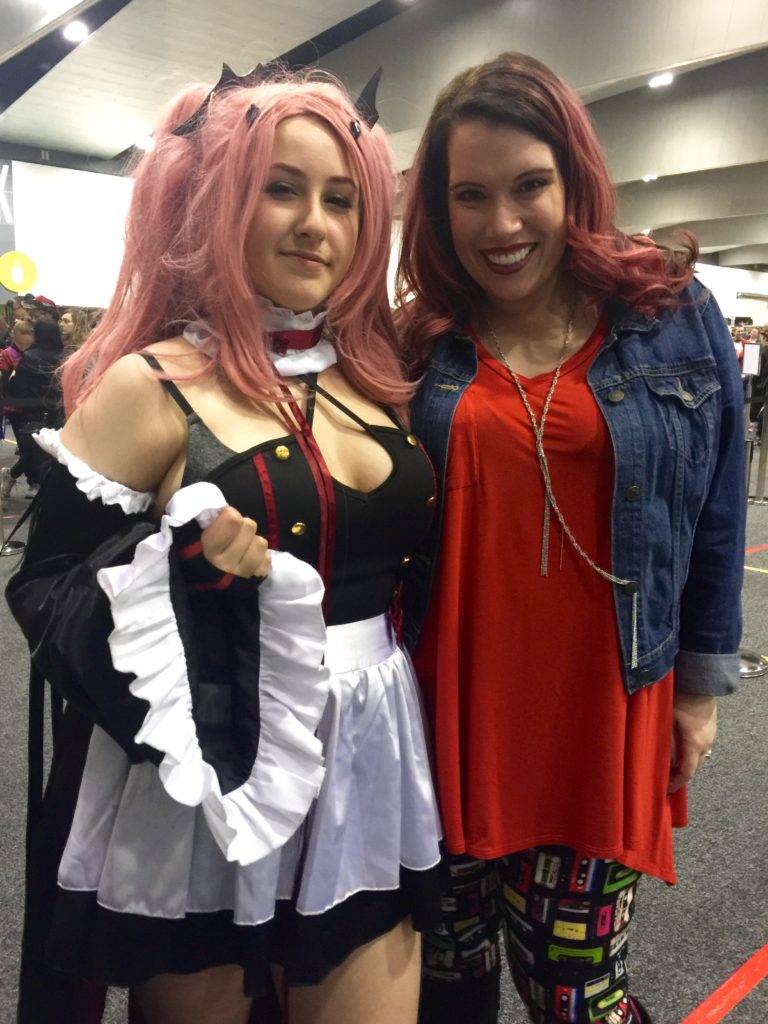 John Barrowman's Jenga tower of Tim-tams!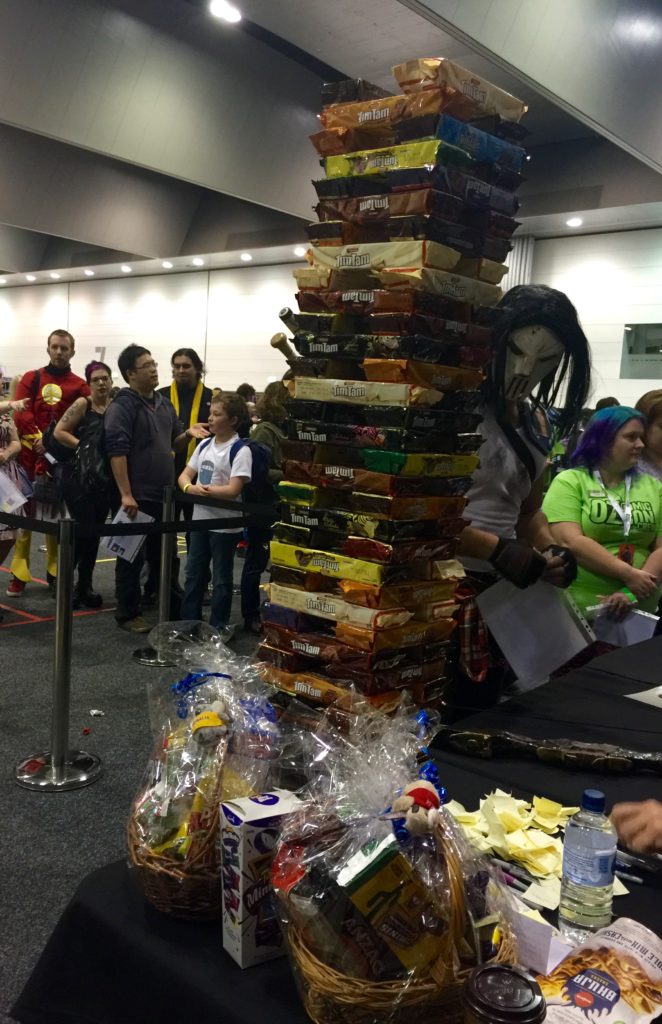 Super sweet card (with candy and roses) from the super sweet Manda!