Hey, everyone! I have been to several cons recently, but dealing with hurricane related things has kept me from posting about them. So please enjoy a post with pictures from all of those cons.
Wizard World – Columbus, OH
It was fun to visit Ohio for the first time in awhile! Luckily, I'll be back again really soon, Columbus!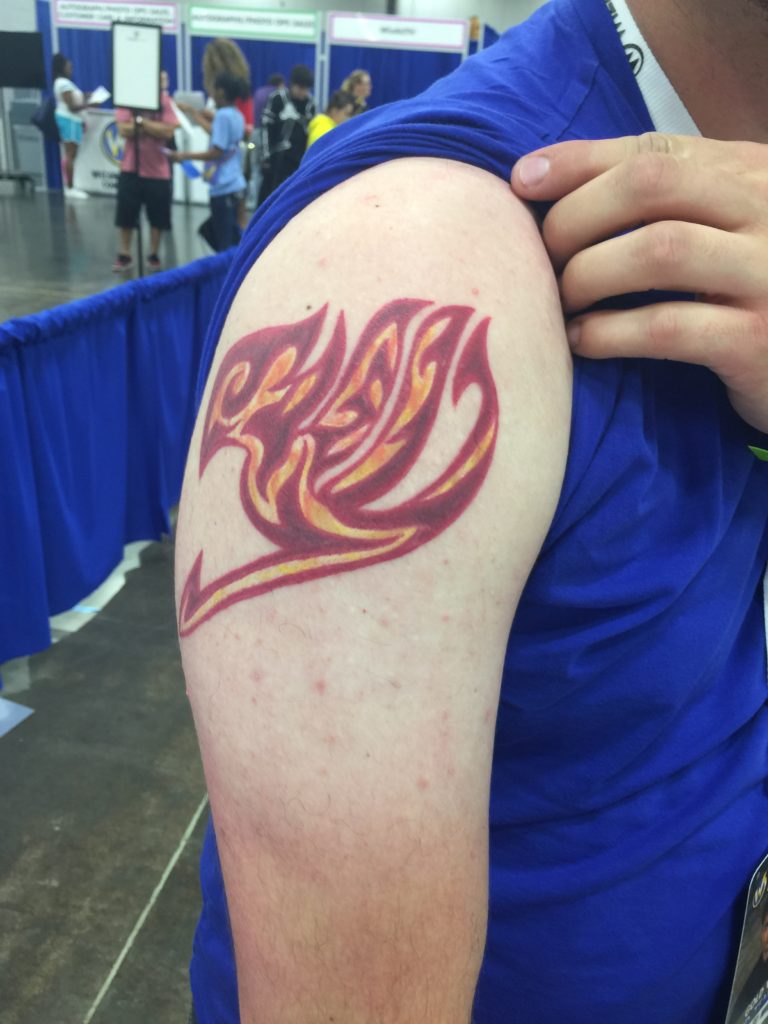 Awesome Fairy Tail tattoo!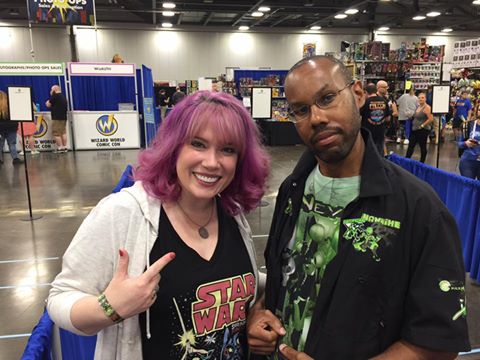 Met a Rialist, Shawnime Myles! It was nice to meet you, Shawnime 🙂
Anime Fest – Dallas, TX
All of the Yuri On Ice excitement!! You guys were so upbeat and fun to be around! Thanks for making it great!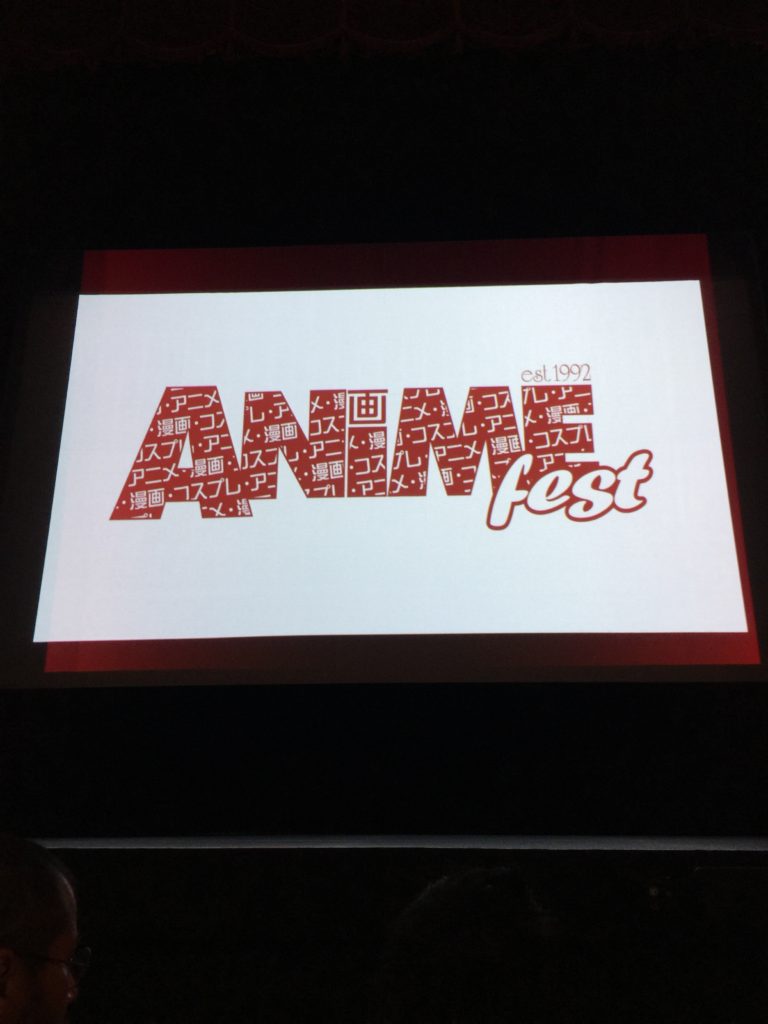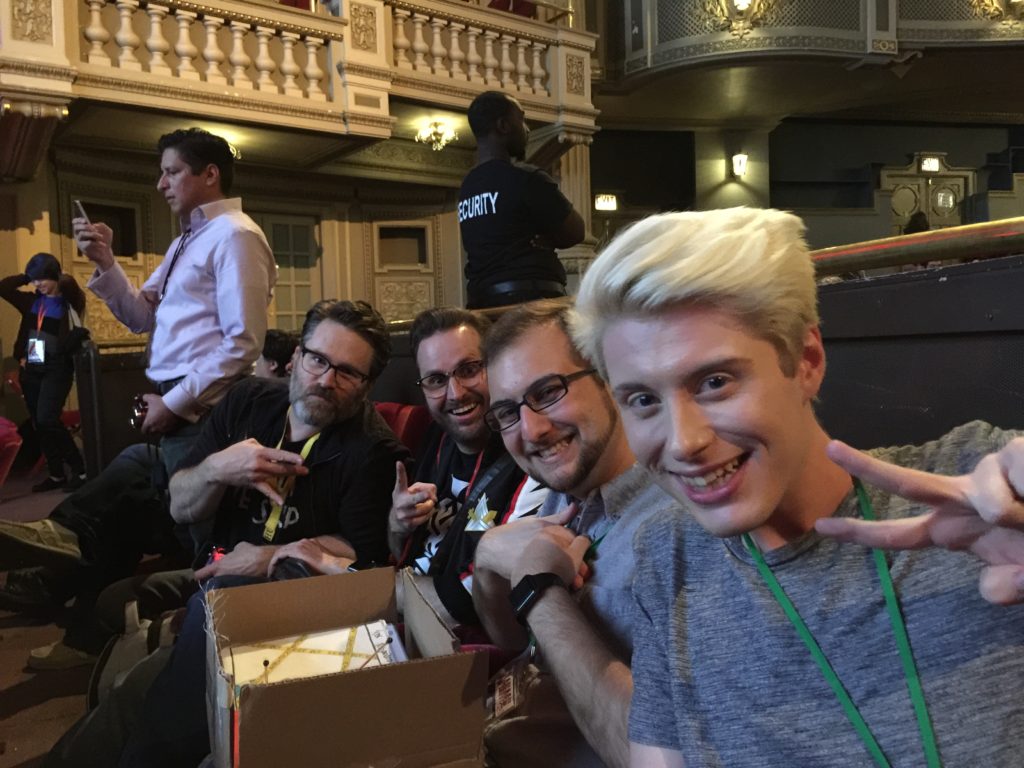 Eric Vale, Ian Sinclair, Alejandro Saab, and Daman Mills at Opening Ceremonies
Larger than life Chopper!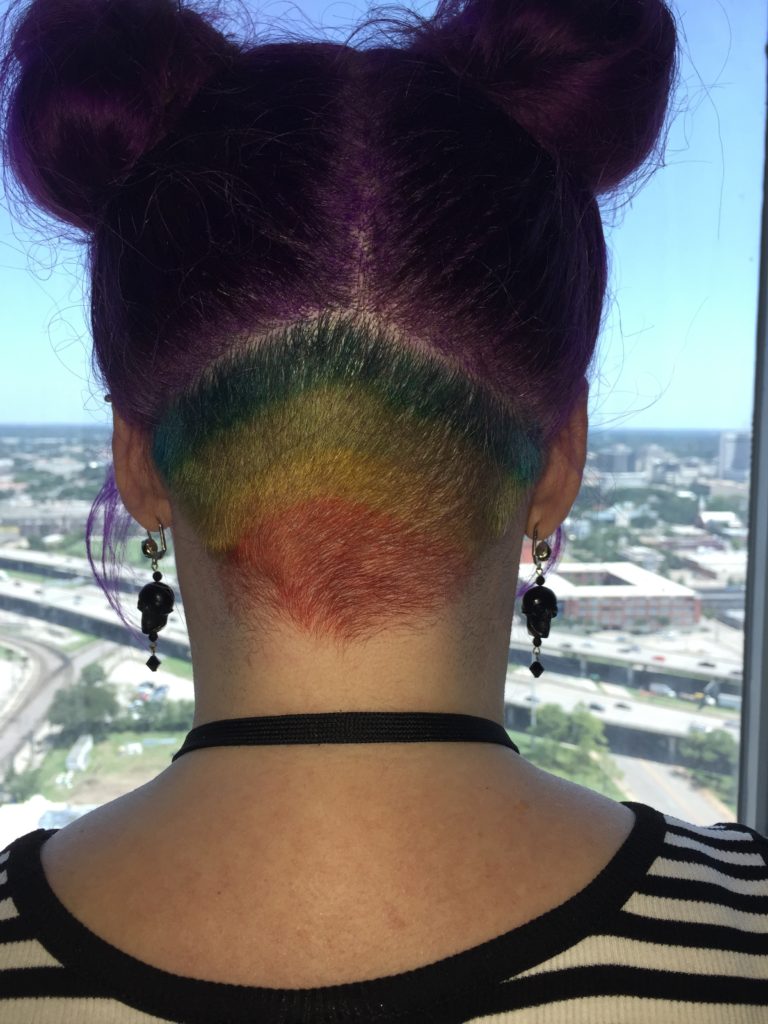 My hair for A-fest!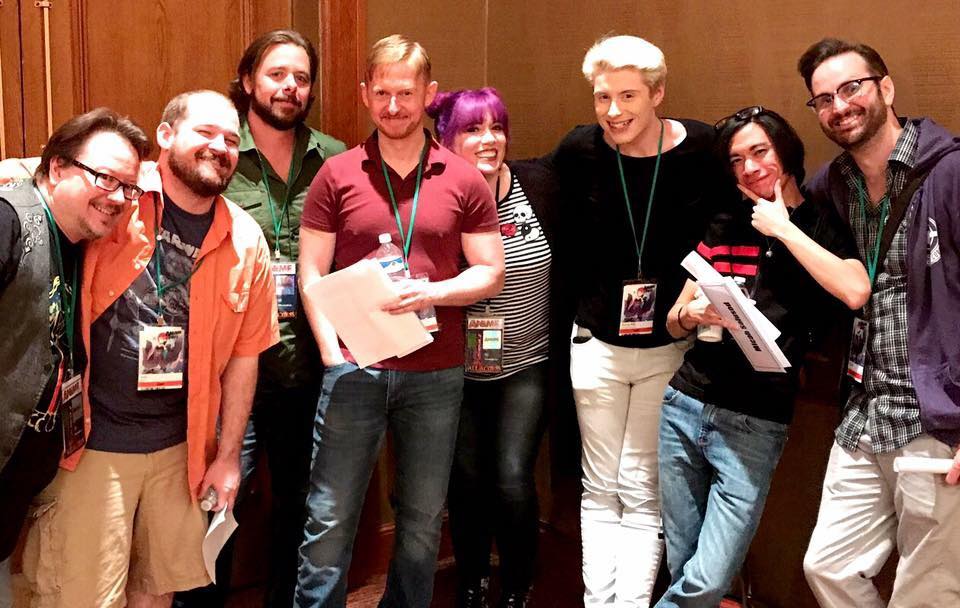 Yuri!!! On Ice cast and director 😀
Photo courtesy of Sonny Strait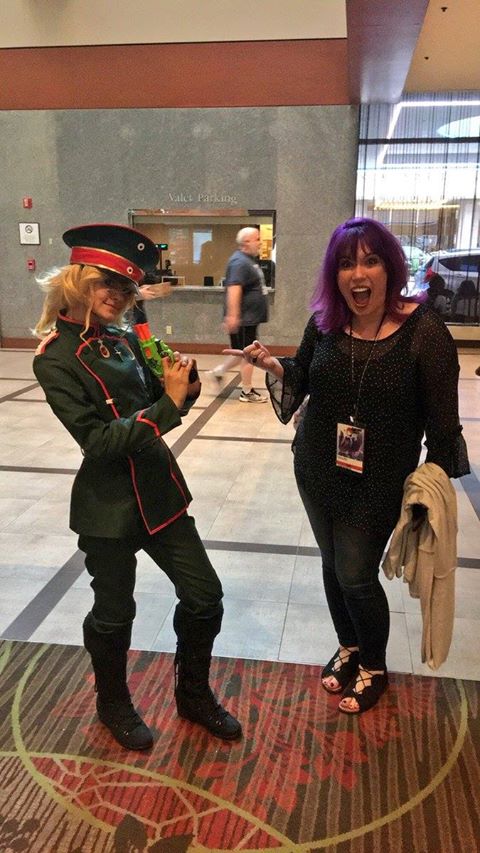 You guys, look at this amazing Tanya cosplayer! She made my day. Keep up the awesome cosplay!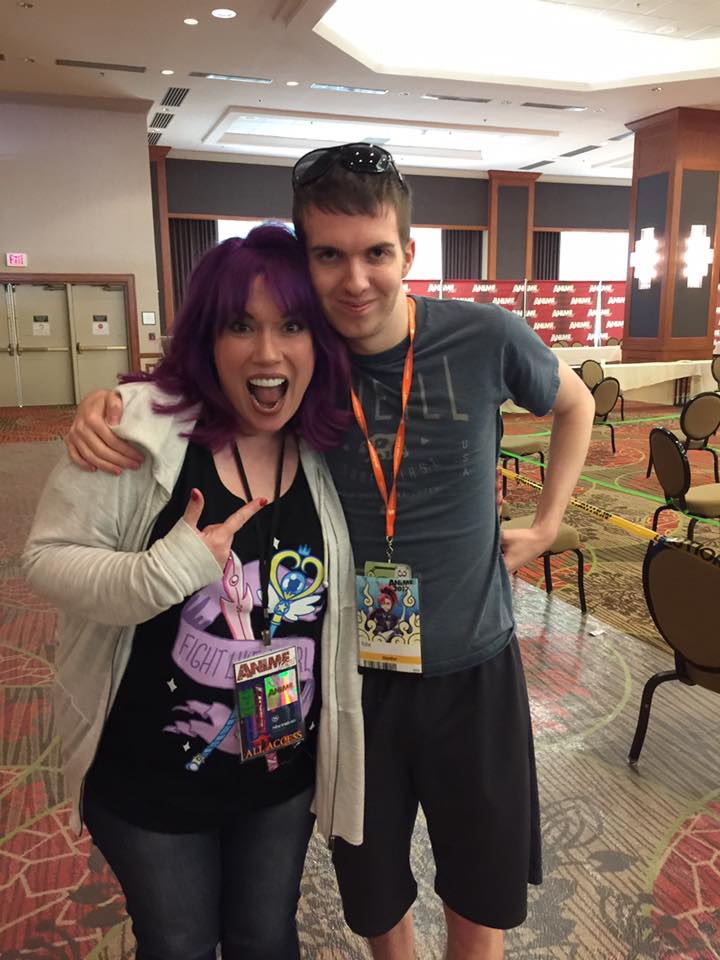 Got to see some Rialists, including Ashe Vogan!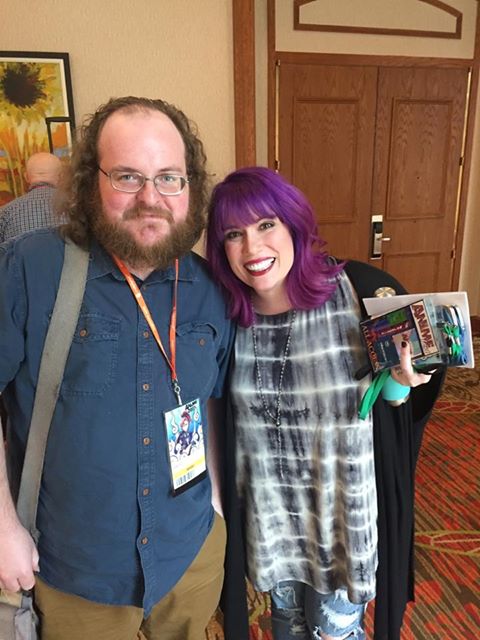 And Clayton Freund! Thanks for saying hi!
Crunchyroll Expo – Santa Clara, CA
It is always a good time going to California! Thanks for everyone who came to say hello!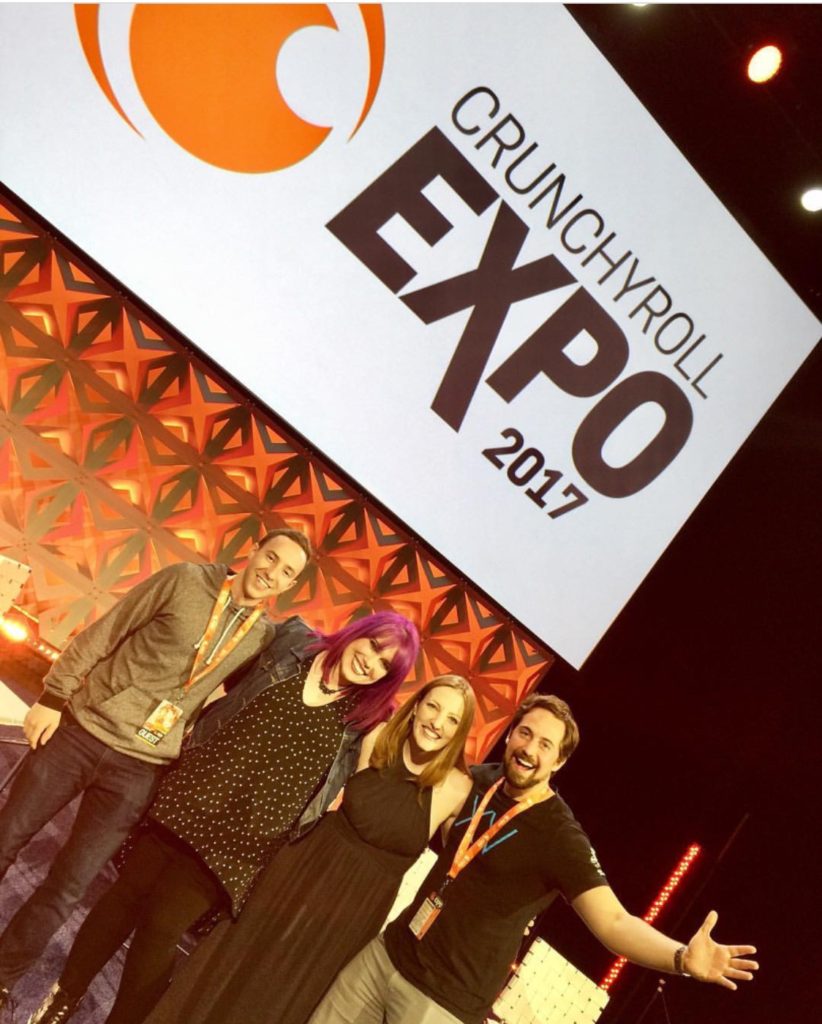 Max Mittelman, me, Caitlin Glass, and Ray Chase after our panel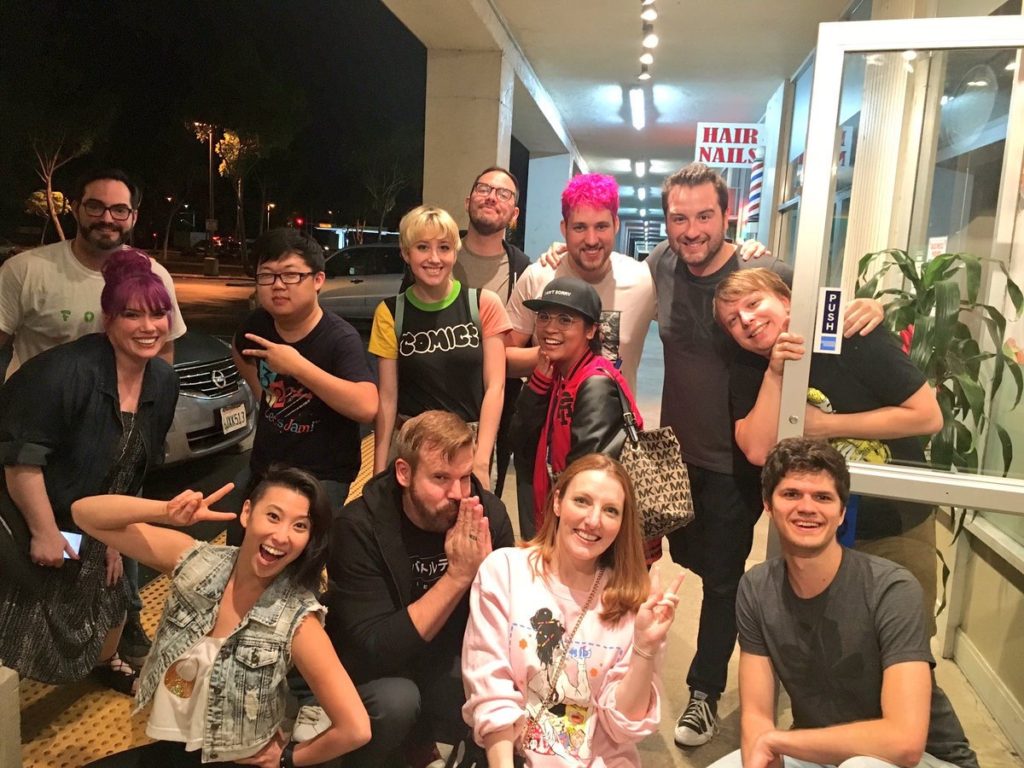 Dinner with friends! ;D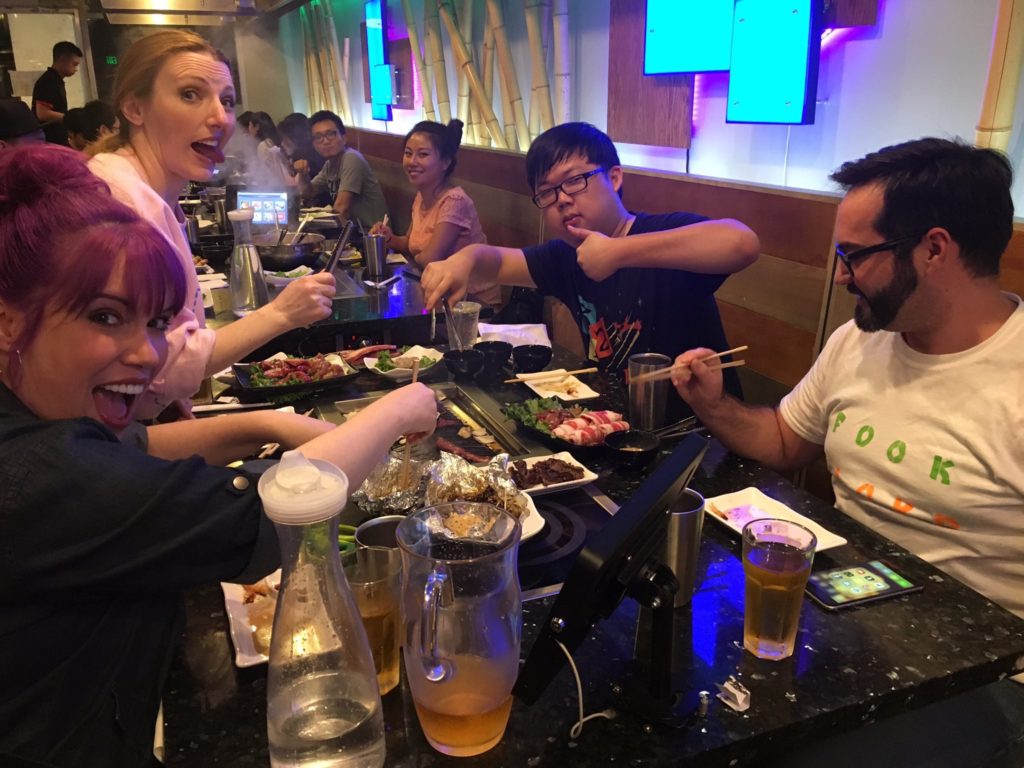 With Caitlin and ProZD!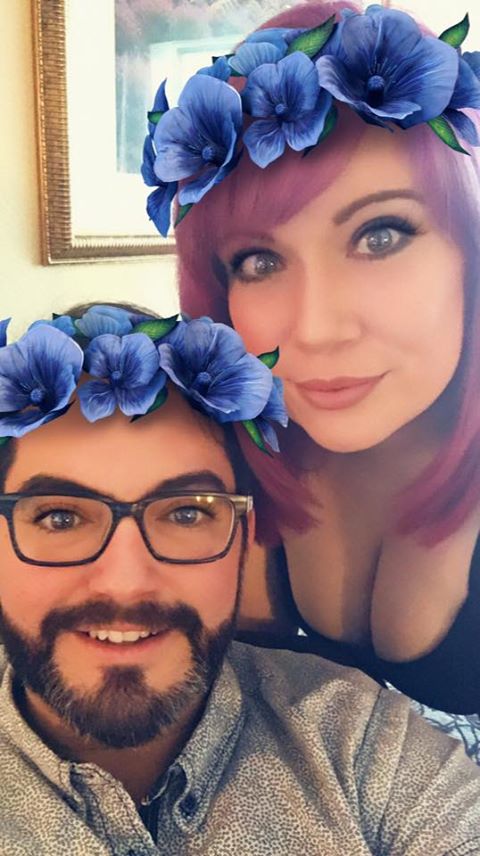 Getting ready with Ron. And by "ready", I mean "being distracted by Snapchat filters."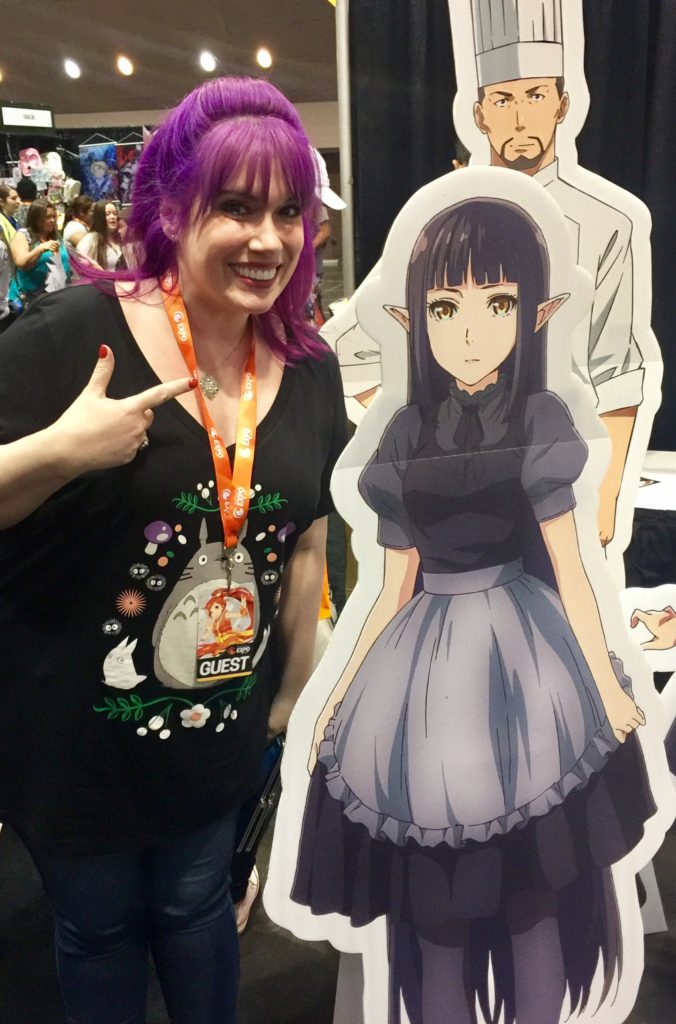 That's me! With Kuro from "Restaurant to Another World"!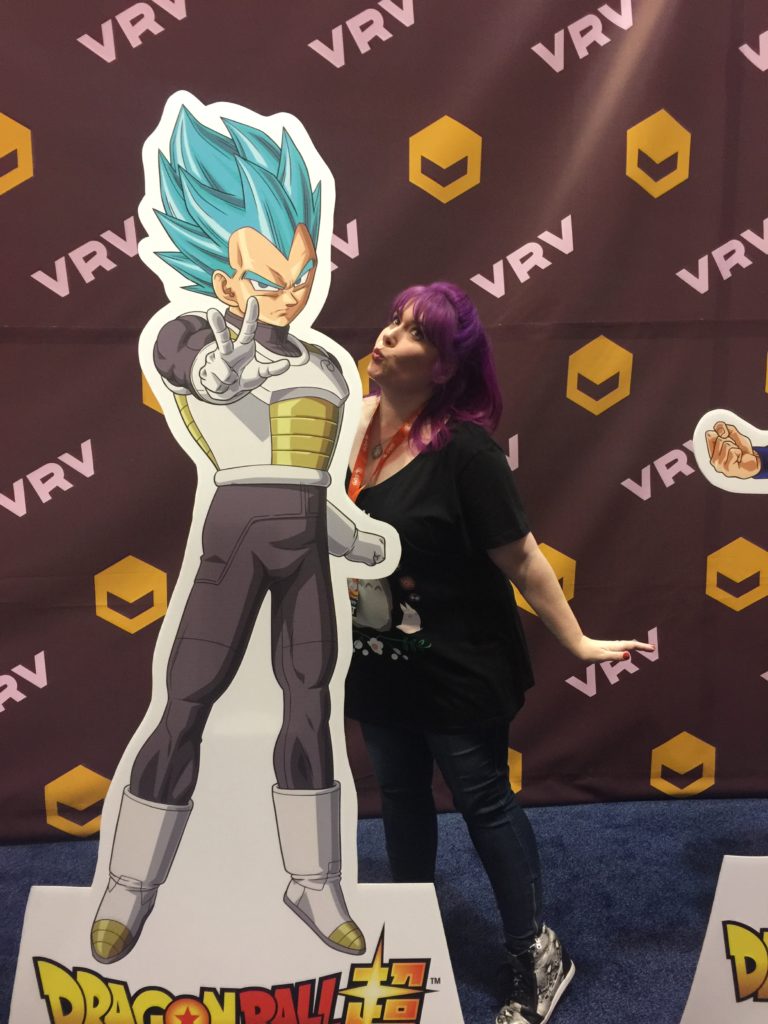 With my anime hubby. <3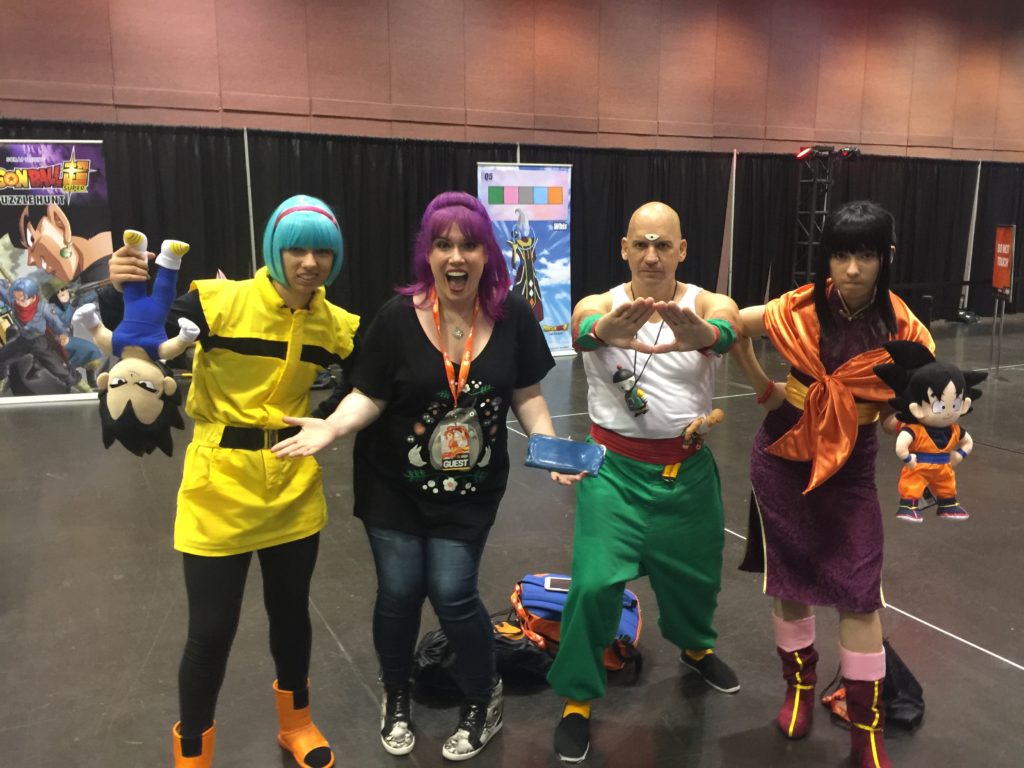 Awesome DBZ group!!!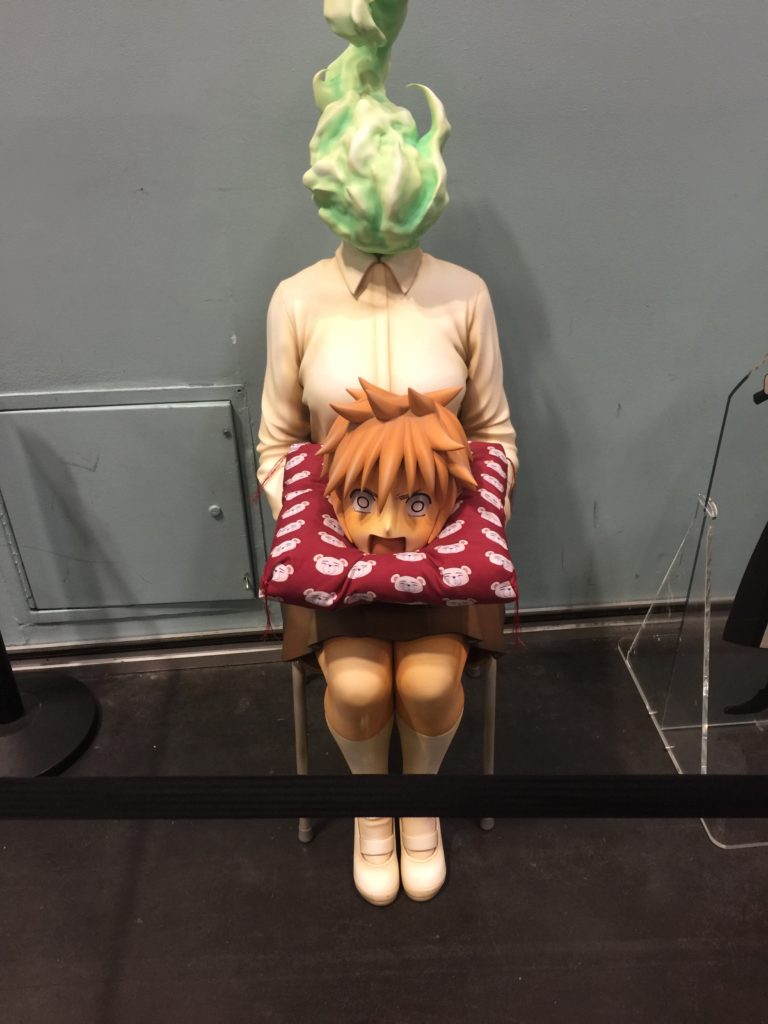 Terri Doty's character from "Interviews With Monster Girls!" It's like having her there with me!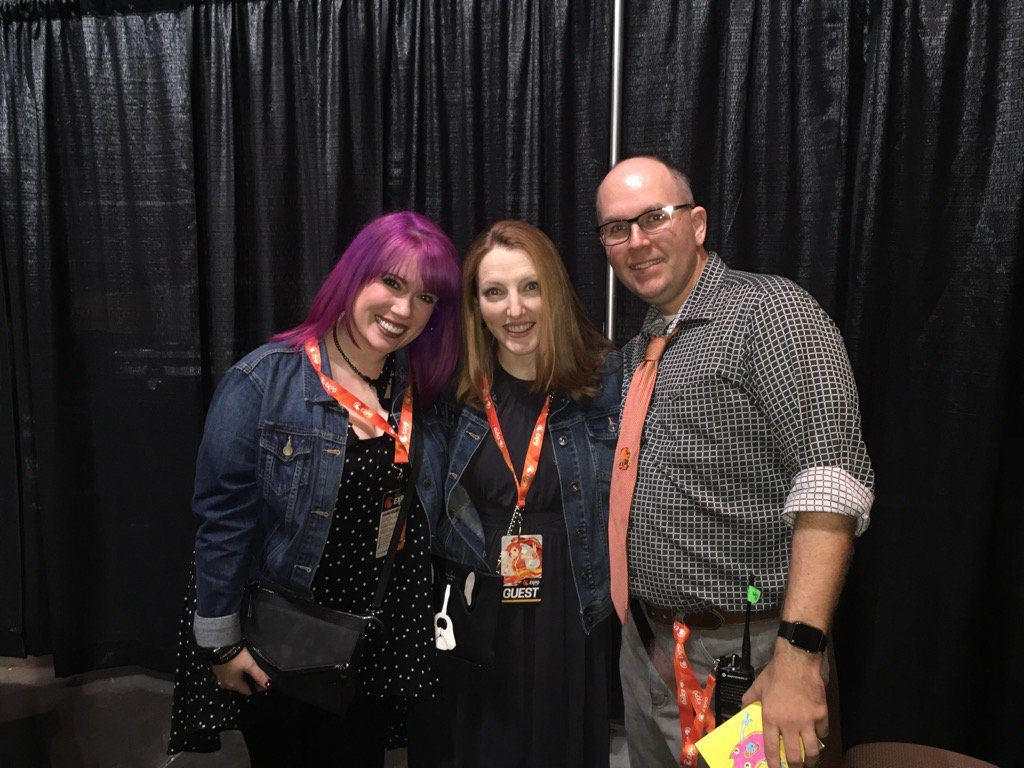 Me, Caitlin, and Adam Sheehan
There was also a "My Hero Academia" season 2 review panel with Froppy and Mina! Caitlin and I had so much fun doing this. If you want to watch the whole thing, click here!
Unfortunately, due to dealing with family and hurricane things, I was not able to attend Alcon in the UK this past weekend. I did a Skype panel with them, which was fun, but I wanted to offer another apology to my UK fans for not being able to attend.
I have some more conventions coming up, so check the calendar to see where I will be!