Hey everyone! I recently went down to Lubbock, TX for Hub City Comic Con and had a blast! The con's main event was a Dragon Ball Z panel with Eric Vale, Linda Young, and myself. It was great meeting everyone who came by, but unfortunately because I was so busy at this con, I didn't get very many pictures. But thanks for the great time, Hub City!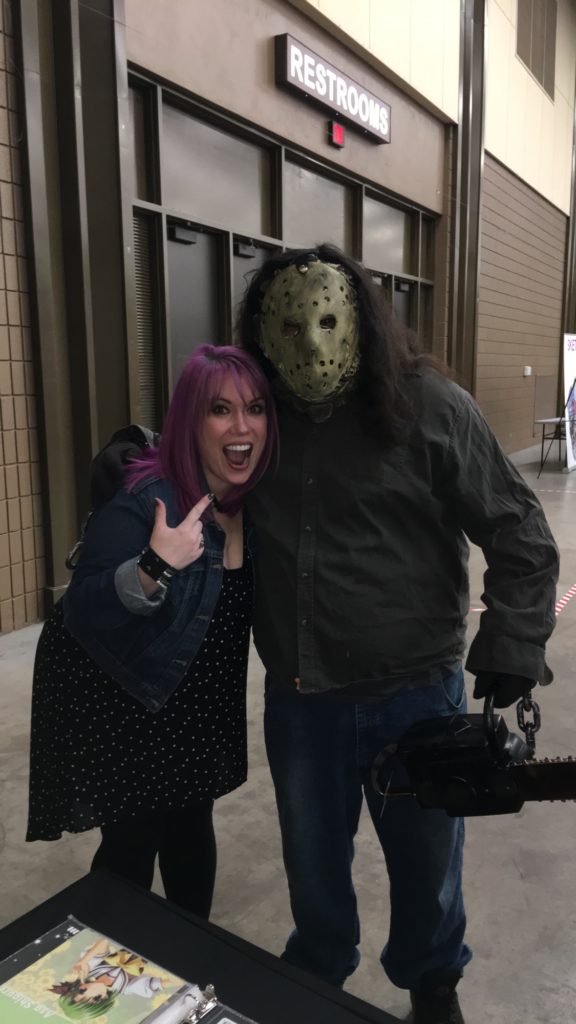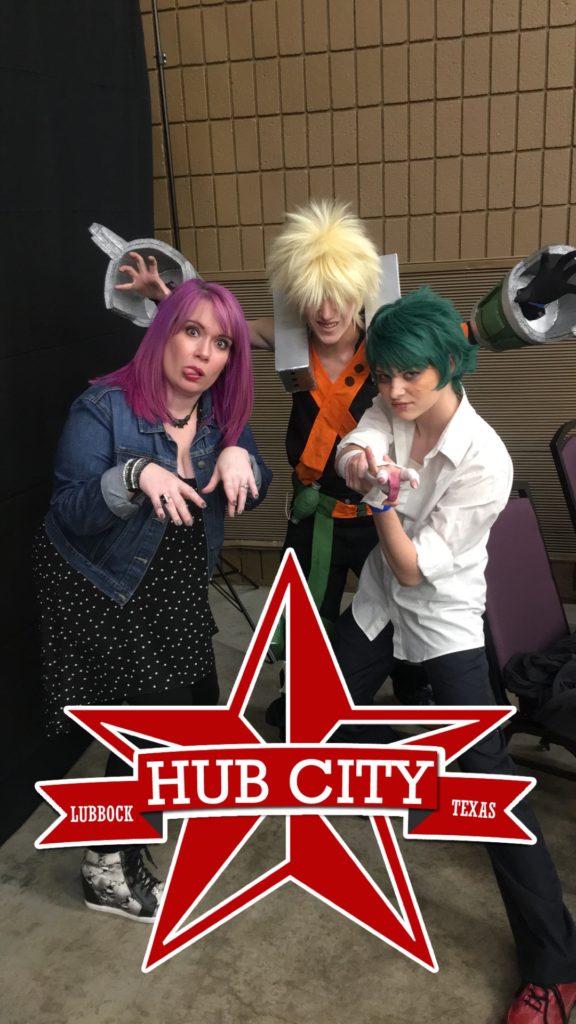 I'm so excited about how big My Hero Academia and Tsuyu have become! Thanks for everyone's love and support!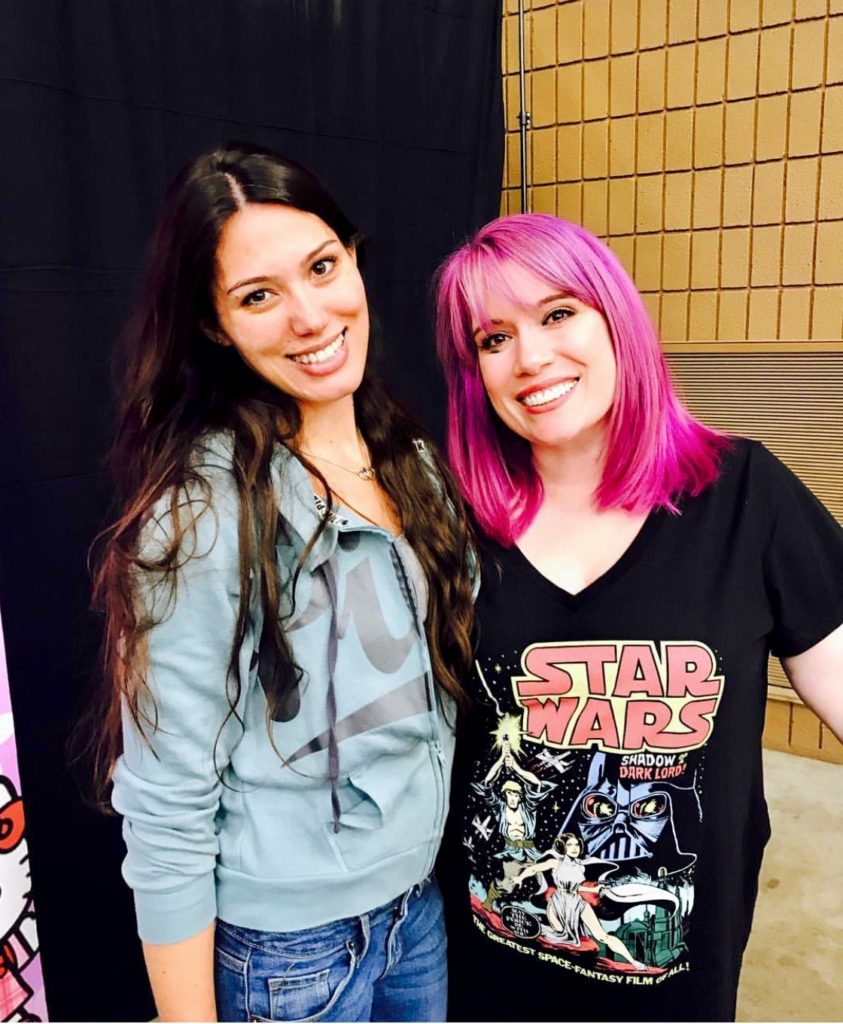 Christina Kelly and me 🙂
---
This past weekend I went to Wizard World Madison with Libby and we had a great time. Wizard World is just starting to test the waters of inviting voice over guests and trying to bring in more of the anime community, so this go around was more comic heavy, but thanks to everyone who came to see me!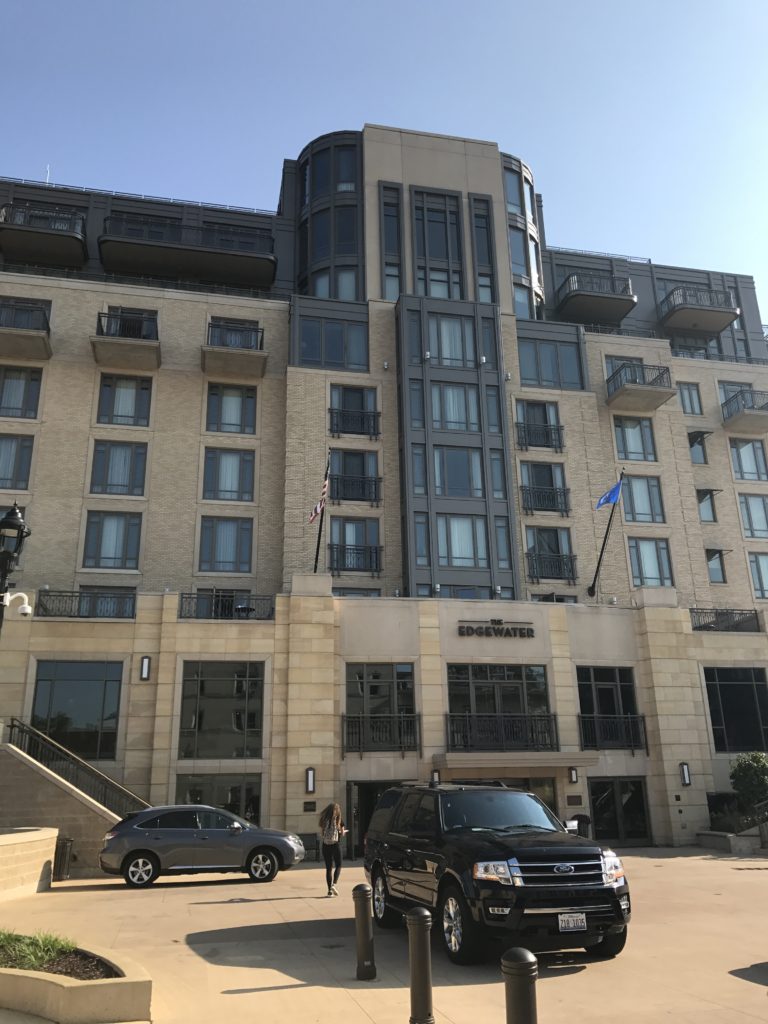 Our hotel was lovely! Thanks, Wizard World, for taking such great care of us.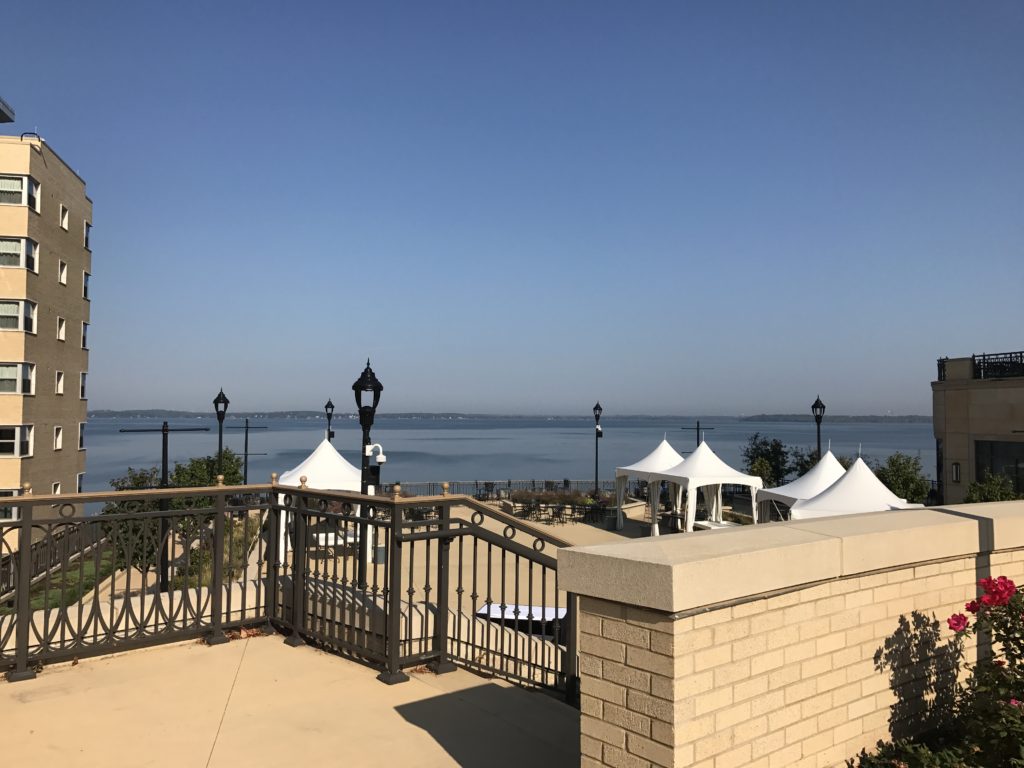 Definitely didn't seem like Madison, Wisconsin with a view like this, but it's such a lovely place.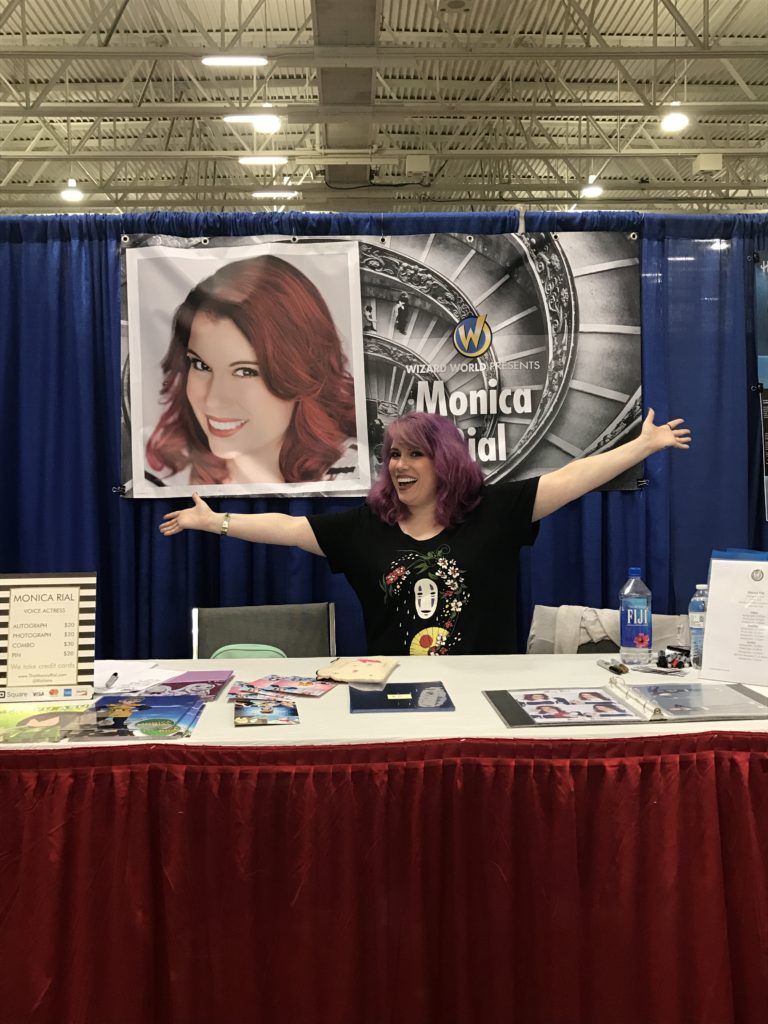 My table for the weekend. Too bad I was on the opposite side of where Stan Lee was 😉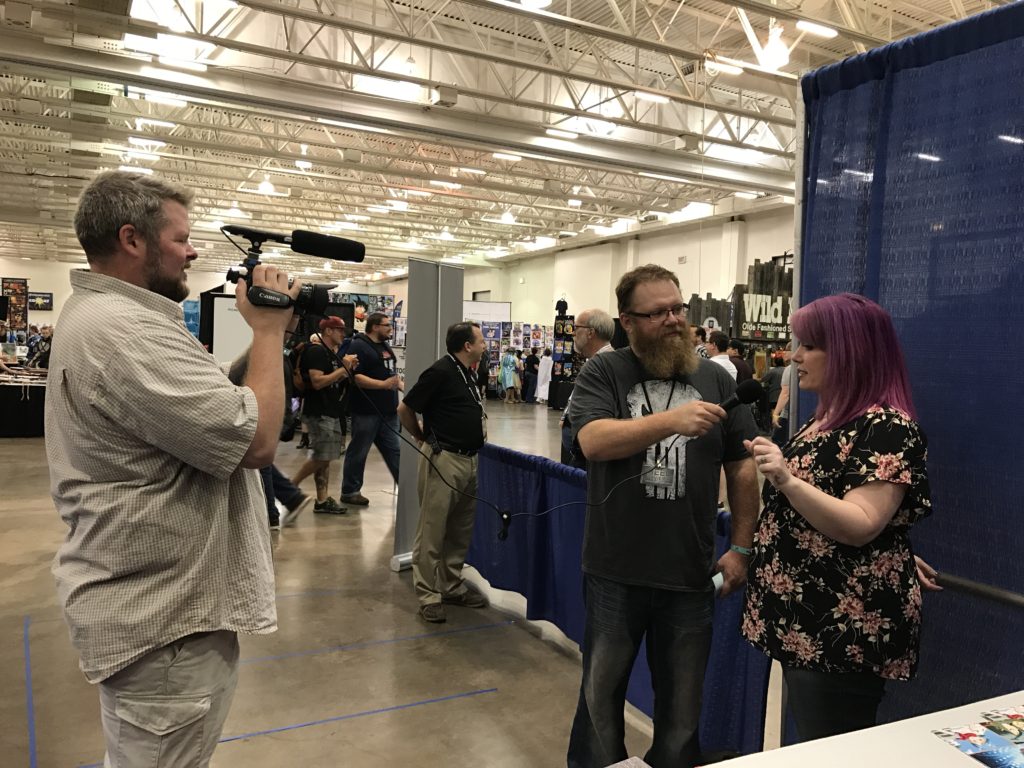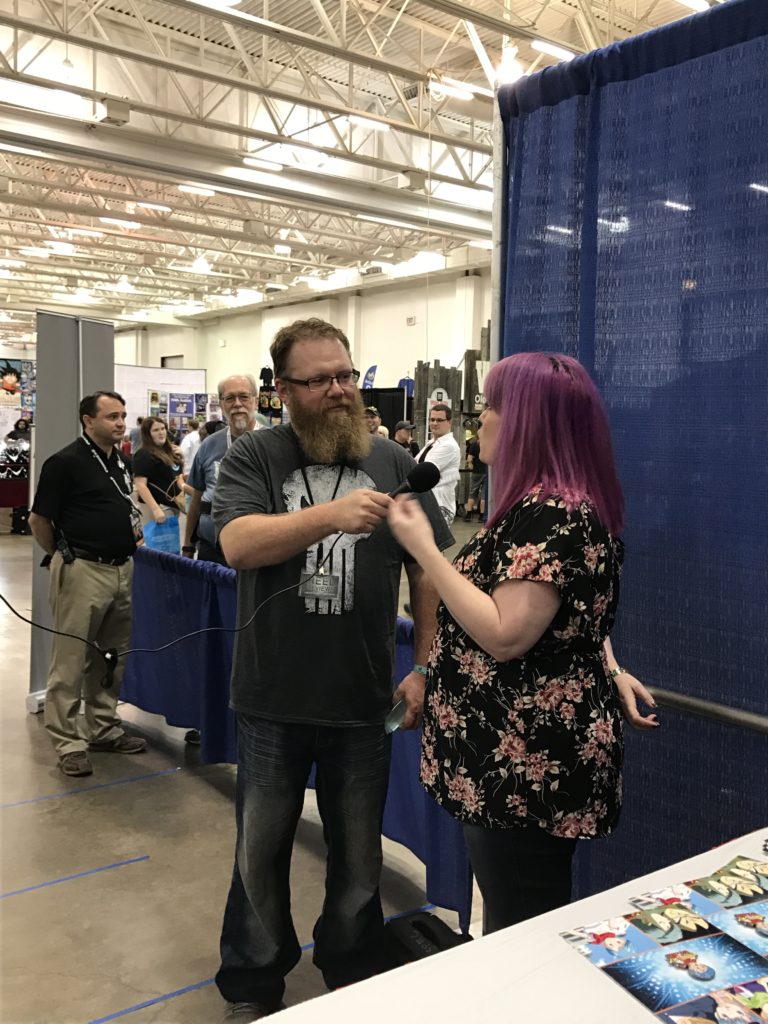 I did several interviews for websites and podcasts while here.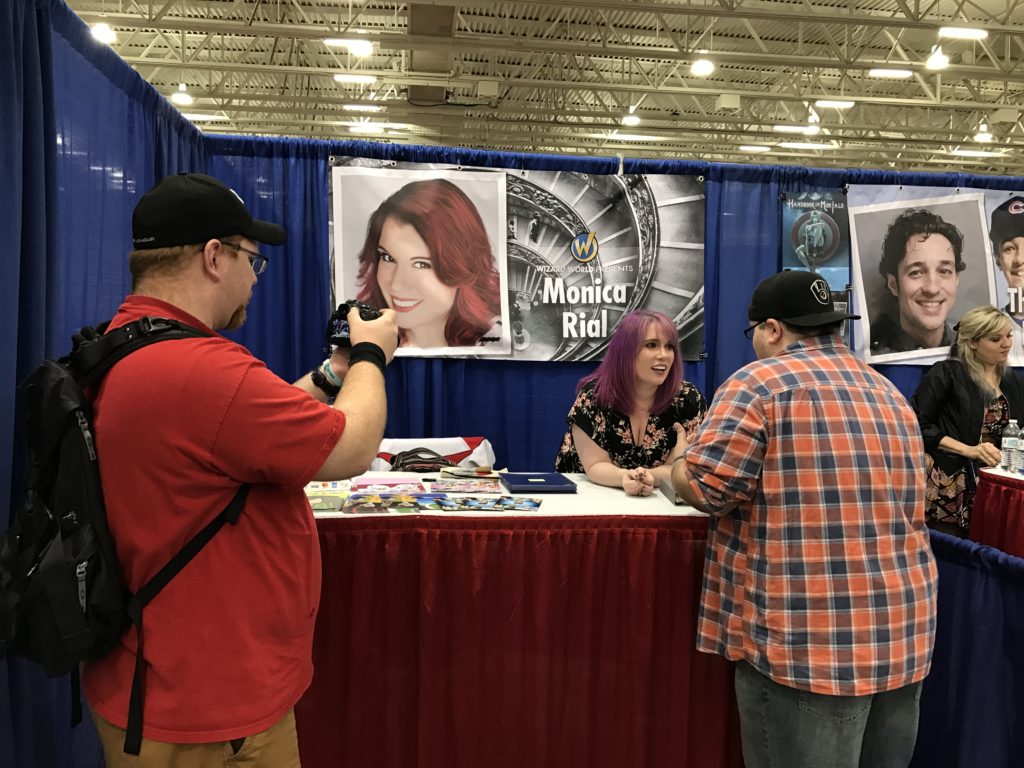 Thanks to all my interviewers for being so fun and nice to me!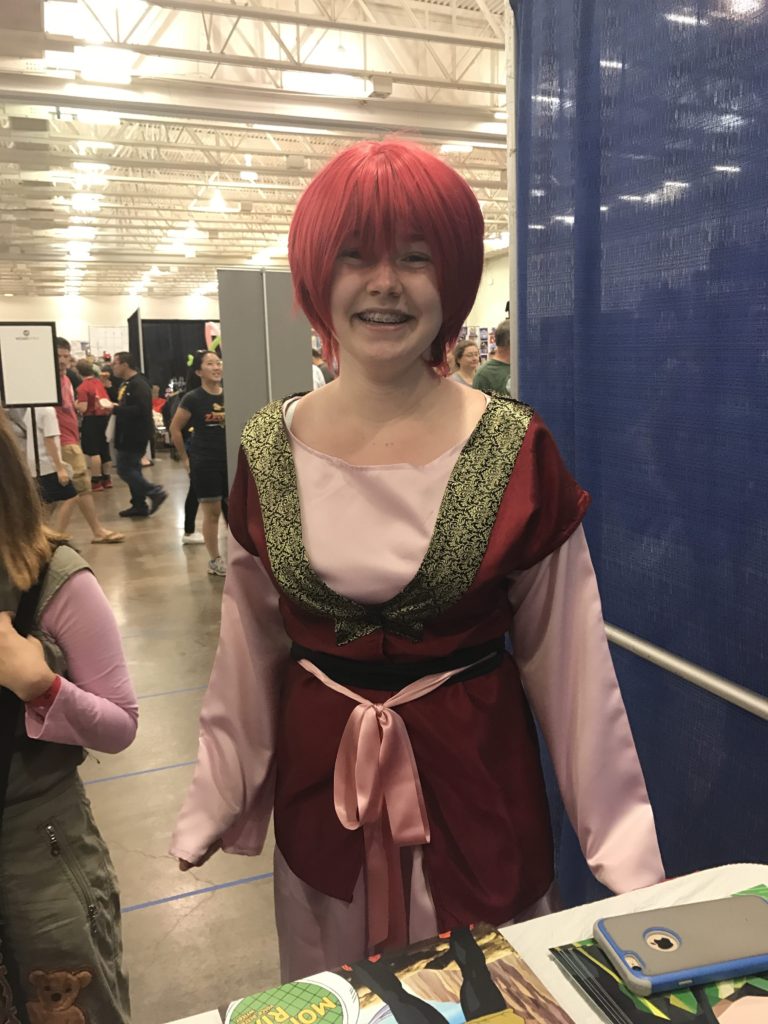 Besides Attack on Titan, the anime cosplay was limited, but we found a Yona!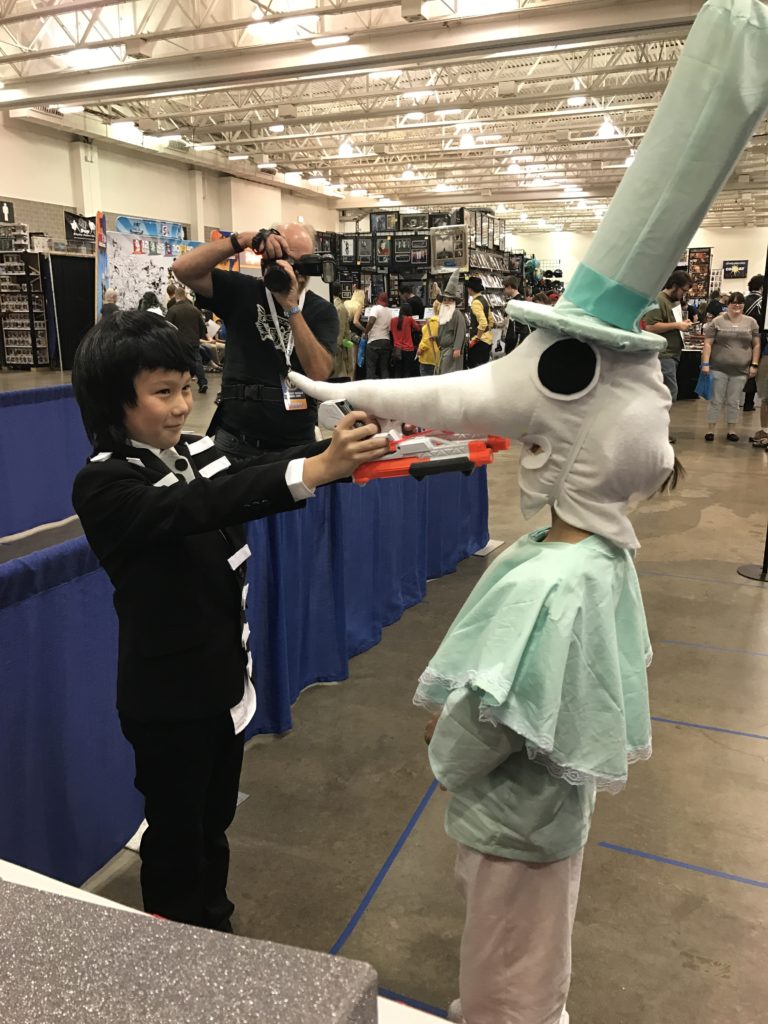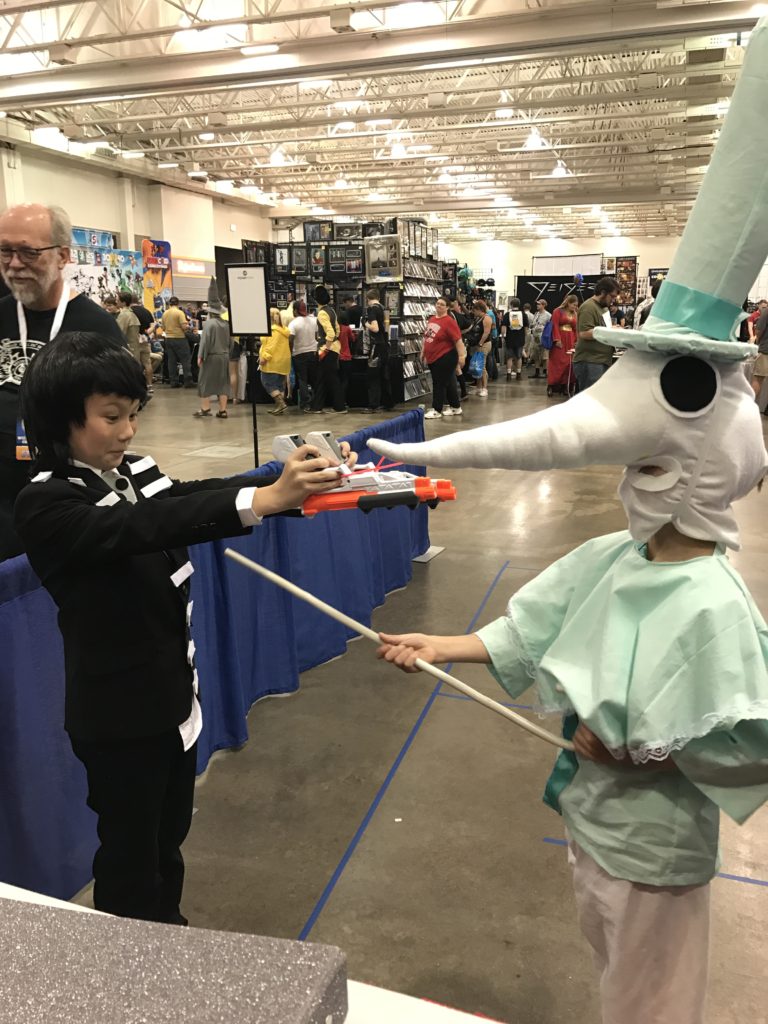 And have you ever witnessed a more epic battle between Death the Kid and Excalibur?? These brothers were precious.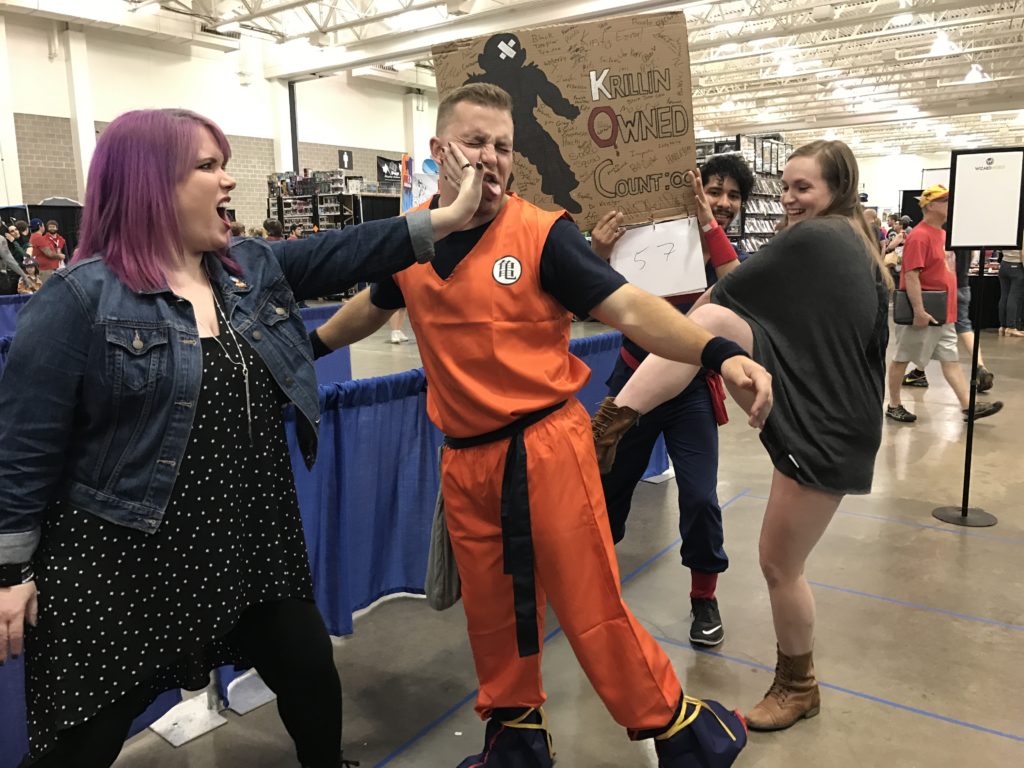 We even got to kill a Krillin! That was fun 😀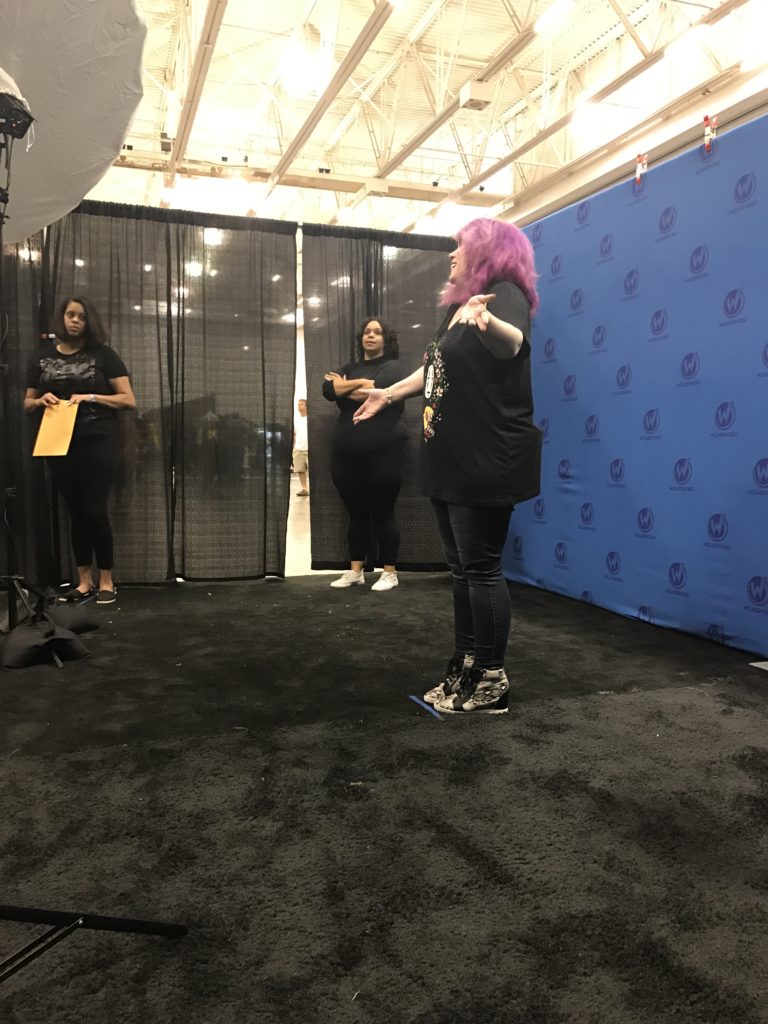 Photo op behind the scenes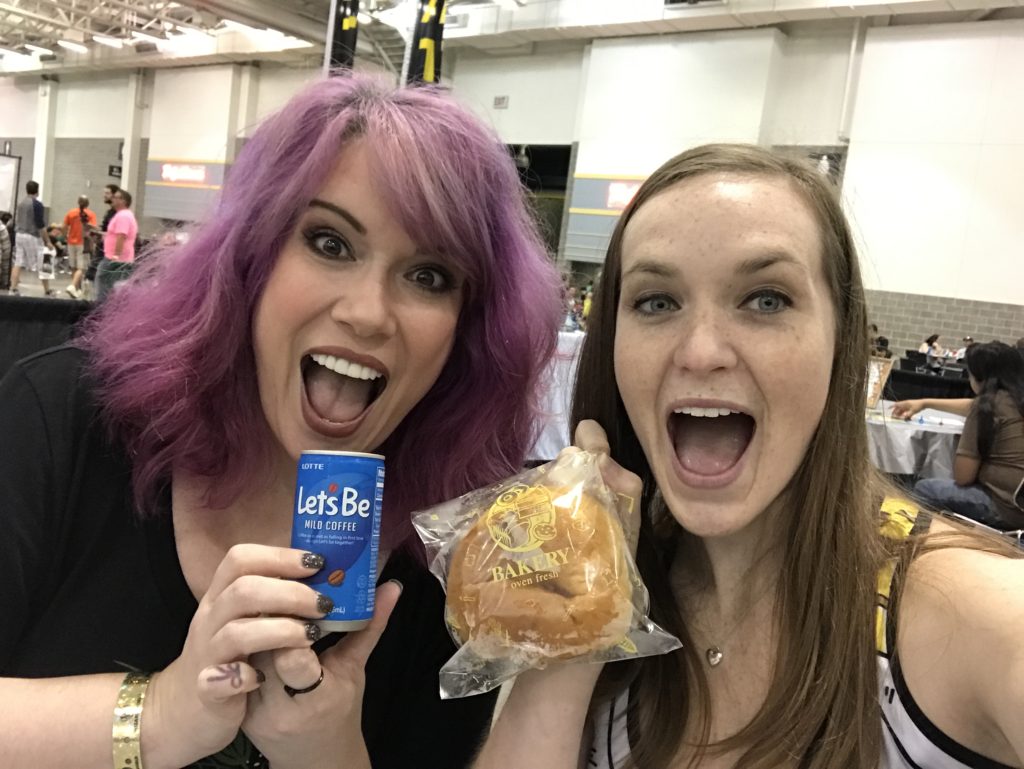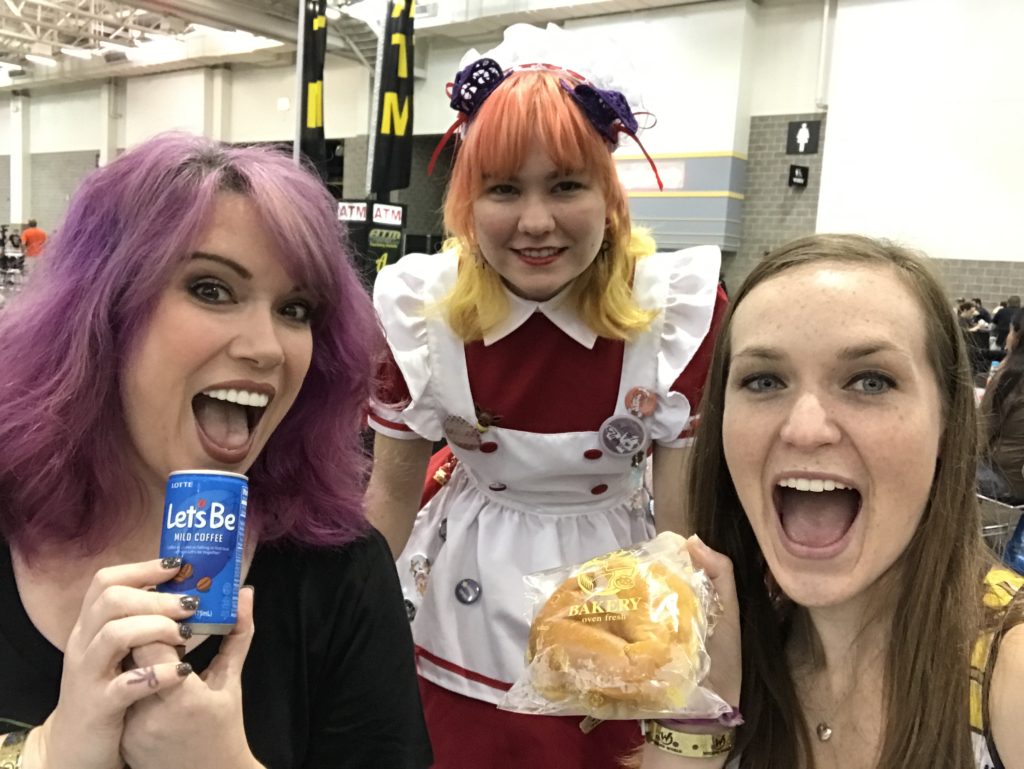 There was a maid cafe in the anime section and they gave us free snacks and we played some games. Thanks for being so sweet, everyone!
I had one Q&A panel this weekend and it was a blast. Thanks to everyone who came to hang out with me and ask questions.
---
I'm headed to New York Comic Con next on October 5, so if you are in the area and attending the con, come hang out with me! This is my last con of 2017 as of right now, so let's make it great!